Any real estate agent can talk up the merits of an old house, but how many really practice what they preach? When we learned that Cape Cod realtor Lisa Hassler lives in a 186-year-old house built for sandwich glass factory workers, we knew she would be the perfect subject to kick-off our Realtor Spotlight series. With a degree in interior design, a killer blogging style and first-hand knowledge of how to care for historic properties, Lisa's the whole kit-and-kaboodle. If we were selling an historic house in or around Cape Cod, you can bet she'd be our first call.


LISA, YOU OBVIOUSLY LOVE HISTORIC HOUSES. TELL US ABOUT THE ONE YOU LIVE IN.
I live in a house that was built circa 1827 for workers in the Boston and Sandwich Glass Factory. Prior to this, my husband and I restored a vernacular Victorian in NH. I've lived in antique homes all my life except for one year after my husband and I first married. My childhood home was a Queen Anne Victorian and my teenage years were spent in an American Foursquare.

WE'RE ENVIOUS! WHAT MADE YOU DECIDE TO SPECIALIZE IN HISTORIC PROPERTIES?
When we were searching for a historic home on Cape Cod for ourselves, I saw so many that had been "modernized" by ripping out the original architectural features. To me, that is like killing puppies! It occurred to me that if I specialized in historic homes, I could help to match historic home enthusiasts with the homes that need them, knowing that they would be better stewards of those properties into the future.

DO YOU HAVE A FAVORITE HOUSE STYLE?
I don't have a favorite house style. I am always thrilled to find a particularly intact and well preserved home, whatever the style. I love when an older home shows traces of the past occupants, like hand rails burnished by generations of occupants, or mint plants popping up in the yard where an old kitchen garden used to be. For me, these connections to the past make a house special.


WHAT IS UNIQUE ABOUT CAPE COD'S HISTORIC HOUSES?
Cape Cod is home to the longest continuous historic district in the Nation, the Old King's Highway, Route 6A. In addition there are dozens of small villages harboring historic homes from the 17th to the early 20th centuries. Though these homes bear the imprint of the time in which they were built, they also have something similar about them. The same salty air has mellowed the wood shingles. There seems to be a certain restraint to the architecture, even in the ones built in the Victorian era. There is a bit of a no nonsense humble beauty to them. Maybe this is a vestige of the puritans and later, the quakers who settled here to make a life. It always makes me smile to see a weathered gray cape cod cottage hiding under a veil of pink faced roses like an old woman wearing sensible shoes and a jaunty spring hat.

YOUR PROPERTY PHOTOS ARE BEAUTIFUL! DO YOU TAKE THEM ALL YOURSELF?
On larger homes, I hire a fantastic photographer, Dan Cutrona, who is experienced with photographing interiors. He has done work for local and national magazines. I was fortunate to attend a workshop that he gave where he gave tips to realtors on taking better interior photos. His suggestions have greatly improved my own photos, but when I have a larger home or one that is more challenging to photograph, I'll call Dan! 80% of home buyers start looking for a home online. I feel it is imperative to make sure that the photos look great!
Dan's website: http://www.dancutronahomes.com/index2.php#/home/

HOW CAN PEOPLE GET IN TOUCH WITH YOU?
Email: [email protected]
Facebook page: Historic Homes of Cape Cod – Decoy Realty, Ltd.
Blog: historichomescapecod.blogspot.com
Website: HistoricHomesCapeCod.com
Cell: 774-994-1337
Brokerage: Decoy Realty, Ltd.
356 Route 6A
E. Sandwich, MA 02537

THANKS, LISA!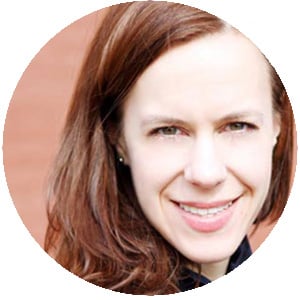 AUTHOR ELIZABETH FINKELSTEIN
Elizabeth is the founder of CIRCA and a practicing writer, architectural historian and preservation consultant living in Brooklyn, NY. Elizabeth has loved historic houses for as long as she can remember, having grown up in an 1850's Greek Revival gem that was lovingly restored by her parents. Elizabeth, her husband Ethan and their beagle Banjo remain on a relentless hunt for their perfect "Thanksgiving house."