Postcard courtesy of Shook Photos.
Seriously, how cool is realtor Gayle Harvey? She grew up on an apple & beef operation and — get this — had her own beef & cattle herd before she was out of high school. Now THIS is a woman I want to sell me a farm! Fortunately for those looking, Gayle has her own real estate brokerage in Charlotteville, Virginia, where she eats, sleeps and breathes historic houses, farms and estates. Gayle sat down with me to tell me all about Virginia's "buyer beware" laws, her experience with homes dating back to the 1600s, and why she's the become the unlikely expert on goats that guard sheep.



GAYLE, YOU HAVE A WONDERFUL NICHE: FARMS & ESTATES! HOW DID YOU END UP WITH THIS SPECIALITY?
This is not only my specialty – – it's also the thread of my own life.  Like you mentioned, I grew up on a Central Virginia apple & beef operation and before I was out of high school I had my own beef cattle herd. The love for all things country and agriculture-related has stayed with me over the years.  Charlottesville is on the cutting-edge of the farm-to-table movement, and many of the people moving here want to become involved. They want a realtor who can help them learn about the land and local agriculture and connect them with the locavore community.  With my agriculture background, I've become the go-to realtor.
 
Providing useful information for farmers and owners of large land parcels is a major focus of our family of websites such as CentralVaFarms.com. We try to make a buyer's property search experience tailored to their exact needs with sites like CharlottesvilleHistoricHomes.com. If you check out our blogs for our business, we seldom chitchat. Instead we research facts and latest developments that actually benefit the consumer. That focus shapes some strange activities too; for instance, somehow we seem to have become a go-to source for 'goats that guard sheep' and we have no idea how that happened!

WHAT MAKES THE HISTORIC HOMES AROUND CHARLOTTESVILLE SPECIAL?
There are actually properties in our area that have been in the same family since they were received from the Queen of England centuries ago. Virginia has a rich colonial history, and every property has a story. As a realtor I've sold homes that were built in the 1600's.  Charlottesville's most famous ancestor was Thomas Jefferson who built and lived at Monticello.  Among Jefferson's major interests was architecture, and his signature colonial architectural touches provide the backdrop for our town. Palladian windows, brick homes, columns, serpentine walls — those dominate the atmosphere of Jefferson's University of Virginia and the rest of our town. They're one of the big reasons why people are drawn to this area.

DO YOU LIVE IN AN HISTORIC HOUSE YOURSELF?
Actually at this time I do not, although I grew up in an historic home.  But it's my hope to return to a property full of history someday.  Luckily my business niche allows me to spend plenty of time in some wonderful old homes!


YOU CLEARLY LOVE WHAT YOU DO. WHAT IS YOUR FAVORITE PART OF YOUR JOB?
Truthfully I love every part of my job.  But I guess I'd have to say that the most fulfilling part for me is helping to connect my clients to their own historic home or estate/farm property dreams.  In some cases, buyers of high-end farms, estates and historic homes have the benefit of searching from a position of luxury rather than necessity, and that can take a little time. I am patient and love the challenge of working through the inventory of properties (I cover thirteen counties) on the market and finding the "perfect" property that meets or exceeds the specifications given to me by my clients. By really knowing the market and the inventory, and by truly listening to what my clients want, I can make the process so much more efficient for my clients. 

ARE THERE SPECIFIC RULES BUYERS SHOULD BE AWARE OF WHEN CONSIDERING PURCHASING A HOUSE IN VIRGINIA?
Definitely!  Unlike some other states, Virginia real estate laws are based on the principle of 'caveat emptor' (buyer beware).  As realtors it is our job to guide buyers as they perform their own 'due diligence' research for property facts, in order to know exactly what they are buying. I don't ever want a client to be surprised by ending up with a "Money Pit."  And of course, we assist with lots of details about farms and estates research that can be daunting. Things like soil studies, environmental issues, conservation easements, etc.

HOW CAN PEOPLE GET IN TOUCH WITH YOU?
We maintain an office in Charlottesville but the quickest way to reach me directly is to call my office at 434-589-5340 or email me at [email protected]. I welcome all contact and respond promptly.  And by the way, thank you for your innovative resource at CIRCA Houses. It's a whole different way to find a beautiful historic property. (AW, THANKS GAYLE!)


FOLLOW GAYLE:

Websites: GayleHarveyRealEstate.com, CharlottesvilleHistoricHomes.com & CentralVaFarms.com
Facebook: facebook.com/GayleHarveyRealEstate
Twitter: twitter.com/CentralVaFarms
YouTube: youtube.com/user/CentralVaFarms
Google +: plus.google.com/111990613699857660707
LinkedIn: linkedin.com/company/gayle-harvey-real-estate-inc.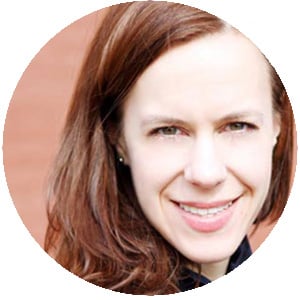 AUTHOR ELIZABETH FINKELSTEIN
Elizabeth is the founder of CIRCA and a practicing writer, architectural historian and preservation consultant living in Brooklyn, NY. Elizabeth has loved historic houses for as long as she can remember, having grown up in an 1850's Greek Revival gem that was lovingly restored by her parents. Elizabeth, her husband Ethan and their beagle Banjo remain on a relentless hunt for their perfect "Thanksgiving house."