Joe Brasil inside his most recent project. Image by Lisa James of the Napa Valley Register.

Realtor Joe Brasil describes the newly-restored c. 1868 cottage at 523 Brown Street, in Old Town Napa Valley, as his "beauty." I'm sure that most realtors feel a certain pride in their listings, but if you spend more than two minutes with Joe, you'll see that he takes that pride to an entirely unmatched level.

Here's the thing: There are people who sell houses, and there are people who give back to the world by loving, nurturing and bettering them. I wouldn't feature just any old realtor on CIRCA (my standards are WAY too high for that!), but Joe is not your average realtor. Unless, of course, by "average" you mean the type that falls in love with his listings, purchases them himself, spends hours in the library learning about their histories, and then meticulously restores them. I recently learned via a fantastic article in the Napa Valley Register (to which I can also attribute the photo above) that Joe's "beauty" was until just a short time ago a sad, lost and dilapidated house, long-abandoned yet steeped in local Napa folklore.

Perhaps it's ambitious to think that CIRCA could change the course of real estate. But if all I do is bring to the forefront people like Joe Brasil, then I suppose I'll have done my job by inspiring others to follow suit. And house by house, the world will become a more beautiful place. Read on to learn why.



Joe has the kind of Instagram feed I could get very hooked on. These photos show "before" pics of 523 Brown Street, which he just finished renovating. 


JOE, YOU'RE PRETTY FANTASTIC. HOW DID YOU END UP IN THE BUSINESS OF RENOVATING AND SELLING OLD HOMES? 

I moved to the Napa Abajo District in Old Town Napa in 1998. I purchased a vintage 1880 Cape Cod-style home on Brown Street that had suffered from neglect. Other homes in the neighborhood were also suffering. My home and Brown Street have really come a long way since I moved here. What was once an area defined by absentee landlords has transformed into a vibrant place filled with owner-occupied properties and a strong sense of community.

I have become fascinated with this renaissance. It is a wonderful community made up of an eclectic mix of people, from farmers that work the vineyards of the Napa Valley to wealthy professionals. The homes and gardens become more beautiful every year and I have become more and more excited about the stories of these old homes. I love history in general, but local history is especially fun for me. I love learning about the original settlers in Napa — their families, their life stories, what they did for a living, what the community was like back then and the challenges they may have had to endure.



523 Brown Street after renovation. Love the bead-board ceiling! 


My most recent project — 523 Brown Street — is located just a couple blocks down from my current home. After I purchased it, I went down to the historical library, where I learned that it was built in 1868 and that it was the first house built on this particular block of Brown Street, formerly called Grant Avenue. Apparently the street was renamed Brown Street after Henry Brown, a builder in Napa during the Victorian era. Henry Brown's home still exists at 333 Franklin Street — it was recently restored and it's beautiful. I also learned that the house is known as an "I-House" — a type of folk house commonly found in Indiana, Illinois and Iowa (all states beginning with "I"). It used to house the National Rug Company, which operated out of the rear barn from the 1940s through the 1970s. All of this fascinates me. This property has history that should be respected and remembered. It's the history that gets me excited about renovating these old homes and makes them fun for me to sell.



Brown Street kitchen before. This and other before-and-after pics courtesy of Joe Brasil. 
Brown Street kitchen after. 
Brown Street living room before. 
Brown Street living room after. 
Brown Street dining room before. 
Brown Street dining room after. 
DO YOU HAVE A FAVORITE FIXER-UPPER STORY TO SHARE?

During a stressful time in the restoration of 523 Brown Street, money was becoming tight. It was looking as if the project would not be finished by the third extended completion date, and I was beginning to question why I had taken on this type of stress. But in the end, this "fixer upper" project taught me a lot about how experience contributes to perspective/wisdom about our purpose on this earth.

I was a week away from finally being finished with the restoration when I got to meet 85-year old Billie and her daughter. Billie had driven by when she was in town for her 64th high school reunion and reached out to me. This was her childhood home — one filled with love and memories. Billie graduated from Napa High in 1946 and moved from the home in 1948 when she married and moved to Virginia. She told me stories about the house, her dad's rug cleaning company that he ran out of the barn in back, the neighborhood, her fishing days with her dad on the Napa River, and what life was like in Napa back then. It was a wonderful experience. I had my 12-year-old daughter, Mia, take photos of us walking through the home and of Billie and I in front of her family home that I brought back to life. She looked at Mia and said, "be proud of your dad because he has saved a piece of history here and I'm so happy I got to see it again." Hearing that forced me to see and to really understand the bigger picture.



Joe in front of the restored Brown Street house with Billie, who grew up in the house, and her daughter. 


WHAT MAKES THE HISTORIC HOMES IN NAPA UNIQUE/SPECIAL?

There are many and all are so different. You have Victorian mansions, craftsman bungalows, stately Queen Anne houses, and charming cottages. I love the make-up of the neighborhoods and daydream about what they must have been like back then. What I find interesting, though, is that it probably wasn't all that different. Today, Napa's Old Town districts are made up of an eclectic demographic, and it's not uncommon to find working poor/lower-middle class living alongside wealthier people. Back in the day, settlers built beautiful mansions alongside small cottages; those who lived in the small cottages likely worked for the elite business men who lived in the mansions. Today, we have winemakers and winery owners living next to or near their laborers. It's a beautiful, mixed and fascinating community. I love it. 

WHAT'S YOUR NEXT PROJECT?

I have my eye on a mid-century home. Its restoration will not be as extensive, but I imagine it'll still be a lot of fun!

I HOPE YOU'LL CALL ME WHEN YOU GET STARTED!

FOLLOW JOE:

Website: OwnNapa.com
Instagram: @JoeBrasil
Facebook: Coldwell Banker Brokers of the Valley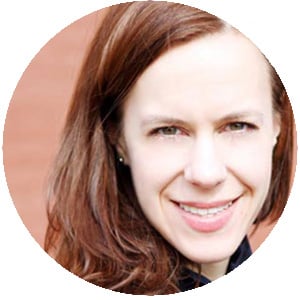 AUTHOR ELIZABETH FINKELSTEIN
Elizabeth is the founder of CIRCA and a practicing writer, architectural historian and preservation consultant living in Brooklyn, NY. Elizabeth has loved historic houses for as long as she can remember, having grown up in an 1850's Greek Revival gem that was lovingly restored by her parents. Elizabeth, her husband Ethan and their beagle Banjo remain on a relentless hunt for their perfect "Thanksgiving house."