Images of the Glenbrook Valley neighborhood in Houston, courtesy GlenbrookValley.org.
Doing what I do, I get to know a LOT of realtors, and let me tell you: very few out there are like Robert Searcy. It was through Robert that I first became aware of Glenbrook Valley, a near-perfectly preserved example of 1950s/60s Americana that recently became Houston's first mid-century historic district and was named one of This Old House's Top Old House Neighborhoods for 2013. Today, Robert's name is practically synonymous with Glenbrook Valley, but that's what happens when you create an entire website devoted to the history of a place.

I just LOVE to see realtors take a hands-on role in the preservation of their neighborhoods! Seriously, why can't every one be this amazing? Read on for more on Robert, as he explains why we should all hop on the first plane to Texas to live our lives Don Draper-style.




ROBERT, I LOVE YOUR RETRO NICHE! HOW DID YOU END UP SPECIALIZING IN MID-CENTURY HOMES?

Some people have always liked the modern styling, but I was more of a "late bloomer" and grew to appreciate the character and livability of the homes after working with buyers on a flat-roof mid-century modern by William Jenkins, a prominent local architect. I then basically stumbled across a treasure-trove of mid-century ranch and moderns in a forgotten pocket neighborhood called Glenbrook Valley. I researched the various architects and history of some of the neighborhoods and found their history & swank style fascinating.



A 1956 Mel O'Brien-designed show house for sale in Glenbrook Valley. See the complete listing here. This and all other photos courtesy Robert Searcy. 


GLENBROOK VALLEY WAS RECENTLY NAMED ONE OF THIS OLD HOUSE'S TOP HISTORIC NEIGHBORHOODS! WHAT MAKES IT SUCH A UNIQUE PLACE?

It represents one of the largest, intact locally designated post-war historic districts in the country. When it was new back in the mid-50's, many of the homes were priced from $40,000 – $80,000, which doesn't sound like a lot now, but in 1956 that was a small fortune! The quality materials & unique architect-designed homes reflect that tonier beginning, and the close proximity to downtown, Houston's famed medical center, and the University of Houston, makes it a great choice for people who don't want to endure a long commute. Back in the day it was THE place to go see Christmas lights, a tradition many in the neighborhood are trying to revive.

The neighborhood fell on hard times during the 80's oil bust, and began a cycle of decline. A silver lining to that episode is while some other mid-century neighborhoods still attracted people with the money to tear down the houses and build their mega-hummer houses, or remodel them in ways that stripped the homes of their original swank style, the money wasn't flowing into Glenbrook Valley to fund big renovations or tear downs. Therefore, many of the homes still retain their original "Mad Men" style details. It is a treasure trove for the mid-century enthusiasts. Best of all is the wonderful diversity of the people that are moving in. There are a lot of neighborhood get-togethers. I have heard many people say it is the friendliest and most social neighborhood they have ever lived in.



which is for sale. 
And it's got a pink bathroom! 

YOU'VE AMASSED QUITE A LARGE COLLECTION OF HISTORIC DOCUMENTS ON GLENBROOK VALLEY. HAVE YOU UNCOVERED ANYTHING SURPRISING?

The ties that some homes had to national magazines was surprising. Some appeared in Parents magazine, Living for Young Homemakers, and Popular Mechanics. There were two different Parade of Homes shows held in Glenbrook Valley: one in '54 and one in '56. One of the 1954 homes was the Better Homes & Gardens "Home for All America." It was designed by a prominent Cleveland architect, Robert A. Little, who was a descendent of Paul Revere. The home was given away as part of a raffle. Variations of the home were built at the same time in 33 different states and part of Canada, and were all parts of home shows across the country. I was able to obtain the 1954 BH&G and download the pages to my glenbrookvalley.com website. It lists the addresses all over the country where the various versions were built. I thought that was very interesting.



A 1954 Better Homes and Gardens article on a 'home for all America' featured a Glenbrook Valley home. For the full feature, visit GlenbrookValley.com. 
1954 Better Homes and Gardens article 
WHAT IS THE AVERAGE PRICE RANGE FOR A HOUSE IN GLENBROOK VALLEY?

There is a wide variety of sizes and conditions. The northern half of the neighborhood has the largest homes on the largest lots, and those typically range from $140,000 for a fixer-upper, to mid-$300,000's for something drop-dead spectacular. In the southern section they typically stay under $200,000 with some smaller fixer-uppers going for under $100k. It is one of the last great deals within a 10-minute radius of downtown.



The 1956 Parade of Homes in Houston focused exclusively on Glenbrook Valley. Don't you just LOVE the house names?! 

ROBERT, YOU'RE JUST FANTASTIC. HOW CAN PEOPLE KEEP UP WITH WHAT YOU'RE DOING?

I have a facebook page for Robert Searcy properties, as well as my har.com/robertsearcy website. If people want to learn more about Glenbrook Valley, they can go to glenbrookvalley.com and check the press page, as there is a lot of great info there.


FOLLOW ROBERT:

Websites: Robert Searcy Properties and Glenbrook Valley
Facebook: facebook.com/RobertSearcyProperties
Blog: Robert Searcy's Blog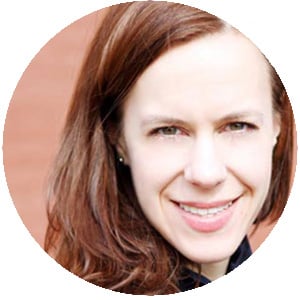 AUTHOR ELIZABETH FINKELSTEIN
Elizabeth is the founder of CIRCA and a practicing writer, architectural historian and preservation consultant living in Brooklyn, NY. Elizabeth has loved historic houses for as long as she can remember, having grown up in an 1850's Greek Revival gem that was lovingly restored by her parents. Elizabeth, her husband Ethan and their beagle Banjo remain on a relentless hunt for their perfect "Thanksgiving house."