by Elizabeth Finkelstein
Ohio! You're killing it this week with the beautiful houses. Not only did we get two lovely and inexpensive CIRCA listings from Ohio this week (see HERE and HERE), but three of today's 10 beautiful old houses for sale for under $50,000 hail from the Buckeye State. You might not escape the endless winter (really, isn't this just endless?!?) in Ohio, but you will snag 14′ ceilings and crown molding for less than you paid for your car. I think that sounds about fair, don't you?

Now, let's sit back, relax and enjoy the potential!




405 N Ohio Ave, Sidney, OH

$29,900

The listing begins with: "Short sale opportunity for those looking to restore the nostalgic beauty of the past!" (ooooh! ooooh! ooooh! THAT'S ME!) "If walls could talk, the stories this one could tell! Massive natural woodwork & hardwood floors grace the corridors of this century old Victorian. Was once a double, however, would make a wonderful single family home. Meticulously detailed fireplace mantels, molding & pocket doors… This abode needs loads of work, but well worth the effort & cost to restore it to its original breathtaking charm. Make this little piece of Sidney's history your own."

I'm going to forgive the trash in all the photos because the architectural detail is so worth it.



220 Meadows Boone Rd, Luthersville, GA

$32,500 (foreclosure)

I love these modest old southern houses with their gigantic wrap-around porches. This one just oozes old-world charm. The listing photos show multiple fireplaces, nice hardwood floors and lovely ceilings. So sweet!



227 S Jefferies Blvd, Walterboro, SC

$45,900

BRAVO to Greg Cook, the listing agent for this stunning South Carolina property, for giving us a little history to chew on. Makes me fall in love even more! Look at those ceilings!

Per the listing:

There are 12 bedrooms/offices in this wonderful old building. Talk about unique, this may be the most unique property in town! Bought in 1941 by a prominent local family and owned and lovingly cared for by that same family for over 70 years until Dec 2012. Formerly known the MAYFLOWER TOURIST HOME, a guest home in the 40's & 50's when Hwys. 15 & 17 were the main east coast travel corridor. Motels and hotels were few and far between in those days. In addition to the 12 bedrooms, there are 7 full baths with original claw foot tubs. The home became a private residence in the 50's. Now, you decide how all this wonderful square footage can be used! Ideally located only 2 blocks from the courthouse and downtown Walterboro, and a very short walking distance to restaurants, antique shops, the post office and local churches. Not only is the lot a super commercial location, but there's tongue and groove wood all the way through the house. This could be just what you've been looking for!!!



308 Suncrest St, Pittsburgh, PA

$27,900

Wait, what?!? Is that stained glass window for real? Pittsburgh gets a lot of love in the 10 Under 50K column. Why? Because places like THIS exist!



Sheridan, WY

$28,000

My beagle Banjo just found his perfect old house! If this actually is an authentic sheep wagon from the western prairie (as the listing states), then I'm SMITTEN.

Per the listing:

Like thousands of other sheep wagons, this wagon made its debut on the western prairie and in the mountain meadows. The wooden frame beneath the wagon dates back to between 1890 to 1930. History tells us that this humble abode was the home of a nomadic sheepherder who followed his band in search of green pastures. This 'home on wheels' was pulled from one location to another with a team of horses.



409 W Rochester St, Akron, IN

$28,900

Solid and sturdy! For $28,900, this c. 1923 bungalow offers some great bones. As the listing states, it "needs some TLC but it's a lot of house for the money!"



1123 Epworth Ave, Dayton, OH

$18,500

This house is only $18,500. And look at those built-ins! So beautiful. There's a lot of work to be done here (you'll see that if you look through the rest of the photos), but it would be worth it for the opportunity to relax on that deep front porch.



1686 Chicago Blvd, Detroit, MI

$47,900 (foreclosure)

A cheap, huge, beautiful old house. In Detroit, of course! Detroit is a cheap, huge, beautiful old house mecca. It makes me crazy.



16934 5th St, Pine, CO

$49,000

SO CUTE. SO, SO, SO CUTE. Look at the stove! The listing says it's close to a national forest. The perfect little cottage getaway!



220 W Tiffin St, Fostoria, OH

$21,900

I opened with Ohio, and I'm ending with Ohio, just in case I haven't yet convinced you. For just $21,900, this pretty Victorian can be yours. Comes complete with an endless abundance of original woodwork. Where do I sign!?






And that's a wrap! What's your favorite?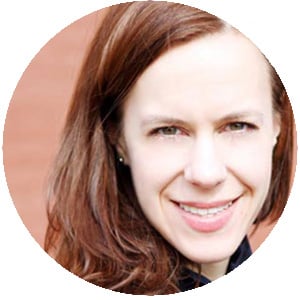 AUTHOR ELIZABETH FINKELSTEIN
Elizabeth is the founder of CIRCA and a practicing writer, architectural historian and preservation consultant living in Brooklyn, NY. Elizabeth has loved historic houses for as long as she can remember, having grown up in an 1850's Greek Revival gem that was lovingly restored by her parents. Elizabeth, her husband Ethan and their beagle Banjo remain on a relentless hunt for their perfect "Thanksgiving house."