by Elizabeth Finkelstein
Ever since I started writing this particular column several years back, a funny thing has happened: I've started to become a magnet for cheap, old fixer-uppers. They seem to come to me in my sleep. They arrive daily in my inbox. People have even stopped me on the street to tell me about them. (Yes, this IS my dream-come-true, in case you were wondering.) It occurred to me one day that I'm aware of more cheap old house listings than I know what to do with, so I started a special Instagram feed @cheapoldhouses as a place to share them with others who can't get enough fixer-upper eye candy. The feed has done so well that I've taken a short hiatus from our standard 10 Under 50K post on CIRCA. But I'm back now, ready to share with you a handful of the most gorgeous homes for sale under $50K that are ready and waiting for your TLC.

(If you come across any beautiful old houses for sale for under $50,000, send them along to us at [email protected])

Also… We don't personally represent any of these homes. We've provided a link back to the original listing in the description for each home. Click through if you're looking for more information!



1
136 Chestnut St, Danville, VA

Source: CIRCA, courtesy of Friends of the Old West End

$44,420

Exterior painting and repairs are already underway on this unique Queen Anne style cottage. Built in 1891, the cottage was updated in the 1920s adding the porch lattice and a rear addition for a "modern" kitchen. Overall, the condition of the structure is very good, with nearly all architectural features intact and restorable. In addition to its decorative trim, the front porch is graced by a stained bead board ceiling in good condition. The front entry door features a fanlight transom. A fifteen light front door and six light side panels complete the front entry. The house retains five arts and crafts fireplace mantles with their cast iron surrounds and decorative doors. Bead board wainscoting is present in the entry hall and dining room. A nice rear yard completes the picture. Tentative architectural plans call for keeping the original four front rooms intact as a living room (or study), dining room, family room, and master bedroom. Those plans also suggest incorporating a new master bath and walk in closet, two bedrooms with generous closets, hall bath, kitchen with breakfast area, and a laundry closet in the rear. Those plans are freely available to prospective purchasers. But hurry before the Danville land bank completes the interior themselves. This one is truly a find. The cottage was originally built by Herbert Lee Boatwright, a local tobacconist. A successful businessman, Boatwright later owned one of the Millionaires' Row mansions just a few hundred feet away. Boatwright's sons were known for their excellent marriages – one to the daughter of a U.S. Senator and the other to the daughter of Virginia's governor. Rehab and occupancy covenants required. Brokers protected. This property is located in the Old West End (OWE) National Historic District. One of five National Register districts in Danville, Virginia, the OWE boasts the finest and most concentrated collection of Victorian and Edwardian architecture anywhere in the Commonwealth. But it's not just the architecture. Located adjacent to our city's flourishing downtown River District, the Old West End is a community of friendly people with a passion for preservation and restoration. Make your home in our welcoming neighborhood and our just-right city. It's nicer here. Come join us.


2
411 Broad St, Camden, AL

Source: RE/MAX Tristar

$36,000

MAKE IT YOUR OWN!!! Located on Broad Street close to downtown Camden, this home needs love and it can become a treasure!!! It offers two living areas, large eat-in-kitchen, 2 Bedrooms, and Storage Room downstairs, with 1 Bedroom upstairs. Also, upstairs is room to expand, if needed. The property includes a 1 Bedroom Apartment joined with open patio. Come see this home and be sure to notice the ancient Magnolias either side of the walkway! Current taxes: $349.47


3
106 Gorham St, Fayette, OH

Source: CIRCA, courtesy of Welles Bowen Realty

$45,000

Victorian style home waiting for your finishing touches. Bed & Breakfast home features 4 spacious bedrooms and 3 baths. Built in 1862, present owner re-wired house after it was purchased in 1998. Double lot with mature shade trees.


4
292 Main St, Florida, NY

Source: Zillow, courtesy of Copper Cove Realty

$28,000

Own a piece of local history! Former school converted into a single family home. In need of much TLC – needs extensive foundation and interior repair. No heating system or kitchen. Plumbing & electrical need a lot of work. It will take a solid investment, & a lot of dedication to bring this old house back to life! Ideal for someone interested in a labor of love, could be perfect for an art or photography studio. Building consists of (3) 22×30′ rooms & (3) 16×10′ rooms. Property is sold "AS IS"!


5
23 W Washington St, Grafton, WV

Source: Zillow, for sale by owner

$49,999

This historical Victorian is one block from the Mother's Day Shine in Grafton, WV. Grafton is also the home of Anna Jarvis, founder of Mother's day. The layout of this home would suit it perfectly for a bread and breakfast. Top floor is a two bedroom apartment with it's own entrance. Each level of this three story home has it's own outside entrance. There are six fire places, five with the original mantles. Renovating this home is a big project and only the truly dedicated need apply. $49,999 as is or $69,900 with a new metal roof which I am waiting for contractors to start. $5,000 down balance over 20 years at 12%APR with no prepayment penalties for paying off early. There is the possibility of purchasing additional properties around near the home for expansion & parking. This is not a to own this is a sale on a deed of trust. Qualified buyers only. Easy financing.


6
590Z Ch. de l'Église, Saint-Armand, Quebec, Canada

Source: zonevendu.com, courtesy of Olivier Maurice

$25,000 CAD

Unique project! Opportunity to convert this church into an incredible living space. Rare opportunity on the market.


7
133 Lock St, Lockport, NY

Source: Zillow, for sale by owner

$24,000

The Stickney house is a 2 1/2 story stone house located on a double wide lot with the original Gasport limestone carriage block and octagonal hitching post still intact. The home is in a quiet neighbourhood just a few minutes walk from the Lockport locks, lake effect ice cream, Steam works coffee etc. Some renovations have been completed, but much more is needed!


8
307 Halifax St, Warrenton, NC

Source: CIRCA, courtesy of Preservation North Carolina

$30,000

Exuberant display of elaborate woodwork; picturesque setting on a hill among some of the finest homes in Warrenton! Early 20th century homage to some of Warren County's finest 19th century houses. It's exuberant display of elaborate interior and exterior features run the gamut of Georgian, Federal and Greek Revival styles. Built in 1932 by Janice and Peter Seaman, who was in the lumber business and a skilled woodworker, the Seaman House is a testament to their appreciation of architectural refinement. Decades of neglect have resulted in severe water damage and collapsed floors. The house will need all new electrical, plumbing and HVAC systems, structural repair, roofing, a new kitchen and bathrooms. The house is located in the National Register district and may be eligible for tax credits. Though the property is overgrown, the house and outbuildings fading, it doesn't take much imagination to see the beauty and quality of the estate. The outstanding woodwork and spacious well-laid out rooms within a stately house situated on a slight rise with mature trees and boxwoods calls out to be preserved. Warrenton is about a 1-hour drive from Raleigh via US Routes 1 or 401; an hour from Durham via I-85 and about two hours from Richmond, VA via I-95 to I-85.


9
2474 Napier Ave, Macon, GA

Source: Zillow, for sale by owner

$40,000

Designed and built by famous Macon architect Alexander Blair, who designed Macon?s Grand Opera House, this Napier Heights home was Blair?s personal residence until the mid-20th century. Retains historic features – parquet floors, mantels, and trim. Sold AS-IS, requires rehabilitation and comes with single-family, owner-occupied covenants.


10
612 Sherrod Ave W, Covington, TN

Source: Realtor, courtesy of Property Place

$40,000

***INVESTOR SPECIAL*** Home is being: *Sold AS-IS *WHERE-IS * *Termite Damage* Home will have to be completely renovated. This home is located on a big beautiful lot and back yard is fenced. Home features aprox. 12 ft. ceilings down stairs, formal living and dining room, big kitchen.Beautiful wood trim downstairs and pocket doors. Front porch and back deck not in good shape. Please, be careful getting to front doorand some floors in bad condition. Caution enter at your own risk.


11
4595 Hwy 18, Rose Hill, M

Source: Realtor, courtesy of J.E. SMITH REAL ESTATE

$40,000

Home is 115 years old according to tax records. Very nice older home place. Home has 14′ ceilings , interior is basically all wood ceilings, floors, and walls.


12
413 N. Bond Street, Plains, GA

Source: CIRCA, courtesy of CENTURY 21 Americus Realty, Inc.

$48,000

Single Family Detached – Pretty 3 bedroom 3 bath home located in Plains, GA adjoining Pres. Carter's farm. This home offers large porches for relaxing afternoons and morning coffee. This home offers updated baths and kitchen, hardwood flooring specialty wood walls and several fireplaces. Needs a little paint, repairing and plenty of love! Large private lot. Take advantage of this unique property. Call Mary Kathryn 229-938-8541.


13
6865 Nc Highway 94, Fairfield, NC

Source: Coldwell Banker Coastal Rivers Realty

$39,900

One of the oldest homes in Fairfield just minutes to Lake Mattamuskeet. This piece of history deserves some TLC. Cypress built with original heart pine floors in 1809. They don"t build them like this anymore! Large .65 acre lot boasts mature trees which provide plenty of shade. The home has 4 bedrooms, 1 bath, kitchen, foyer and parlor/living room. Back porch is enclosed. Front porch is covered.


14
1418 NE Perry Ave, Peoria, IL

Source: Realtor, courtesy of Jim Maloof Realtors

$21,900

EXCELLENT OPPORTUNITY TO OWN HISTORIC PEORIA! LOTS OF NATURAL WOODWORK, LEADED GLASS, HUGE WALK-THROUGH PANTRY, COFFERED CEILINGS. NEEDS SOME WORK TO BRING IT BACK TO IT'S ORIGINAL GLORY!


15
702 Mulberry St, Louisville, GA

Source: The Georgia Trust

$15,000

The Little House in Louisville, GA is a rare grand example of residential Gothic Revival construction in Georgia. With 5,200 square feet situated on .66 acres, the house was built in 1876 at an estimated cost of $4,000 and features remarkable detailing both on the interior and exterior. The first floor features a dramatic central stair with original curved handrail, 15 foot ceilings, etched glass transoms over interior doors, and full height windows that open onto a full wrap around porch. Plaster crown and frieze are intact where visible, although drop down ceiling tiles and water damage has obscured the detailing in some rooms. The upstairs features four well sized rooms with simpler detailing. Original mantels and hardware are found throughout. There are two symmetrical additions on the rear of the house, including a large kitchen area. Located one block from the historic commercial district, the house would lend itself to use as a bed-and-breakfast or professional office space, as well as a private residence. The Little House is endangered by significant leaks in the roof, left unattended for several years. Rehabilitation will require significant investment of time and capital. A new roof is an immediate need, along with repair of water damage. The exterior siding and detail require inspection, repair, and paint. All systems, including electrical, plumbing, and HVAC will need to be repaired and updated. The Louisville Downtown Development Authority recently gained control of the property with the goal of stabilizing and saving the house. The DDA has temporarily patched the roof to prevent further deterioration.


Bonus #1
848 Vine St, Poplar Bluff, MO

Source: Zillow, courtesy of Mossy Oak Properties Mozark Realty

$39,900

Known as the "Castle on Vine", this one-of-a kind Victorian style home is rich in Poplar Bluff history and is a clean slate to add your own personalization. Channel your inner Chip and Joanna to make this a great Bed & Breakfast, Boutique, Museum or venue. The electric has been updated on the main level. This home is part of the Missouri Preservation Society and can be tax deductible to restore.


Bonus #2
2798 Batesburg Hwy, Batesburg, SC

Source: Zillow, courtesy of Covenant One Realty & Etown Realty

$29,900

Full of potential! Looking to rehab or are you an investor looking for that next income producing property? This is iconic property has so much to offer for the buyer who's ready to put the work into it. Home is in need of total renovation, inside and out. Great thing is the septic system is about a year old and the well is in great working order. The lot has been recently surveyed with new plat and corners marked. Second level is currently unfinished but if finished could potentially bring the square footage to over 3,000 sqft. Property has been cleared of all debris, downed trees and dozens of tree stumps. Also has a detached 2 car garage. Call agent to schedule all showings!


Bonus #3
3088 State Route 145, Preston Hollow, NY

Source: Realtor, courtesy of Country Views Realty Inc.

$39,900

This 3 bed 1.5 ba home is waiting to be brought back to its former glory. Originally the Parsonage for the Preston Hollow Baptist Church, it has the character you would expect from this era. On the exterior, period architecture can be seen on the roof & window cornices, paneled front door and bluestone sidewalks. Inside, arched doorways, tin ceilings & wood floors are in the parlors. Beautiful wood newel post & railings. Lots of natural light. Summer kitchen w/vaulted ceilings can be an office etc.


Love cheap, beautiful old houses?

Follow CIRCA's Instagram feed at @CheapOldHouses, on which we showcase only gorgeous historical homes for sale for under $100,000.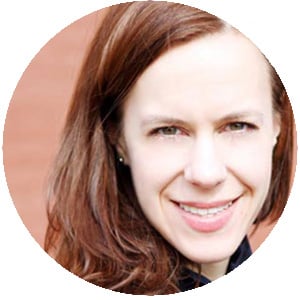 AUTHOR ELIZABETH FINKELSTEIN
Elizabeth is the founder of CIRCA and a practicing writer, architectural historian and preservation consultant living in Nyack, NY. Elizabeth has loved historic houses for as long as she can remember, having grown up in an 1850's Greek Revival gem that was lovingly restored by her parents. Elizabeth, her husband Ethan and their beagle Banjo remain on a relentless hunt for their perfect "Thanksgiving house."