by Elizabeth Finkelstein
Tomorrow is my birthday. I told Ethan not to worry — this year I'm not looking for an expensive gift, just something with lots of potential and character that will fill me with joy for all the days to come. Something like a fixer-upper! To help him out, I've compiled this week's list of 10 beautiful old houses for sale for under $50,000. Any and all will do!

Have a favorite? (as always, click the first photo of each house to be taken to the listing site.)




506 W Lenoir Ave, Kinston, NC

$42,900

This North Carolina home is a beauty. There's that wrap-around porch I admire so much in old southern houses! I see some original hardwood floors, pocket doors and at least a few fireplaces.



347 E Main St, Morristown, IN

$44,000

What?! Is this for real? I want to spend EVERY SINGLE MORNING drinking coffee on that balcony. Absolutely beautiful, inside and out, and sits on a corner lot. It's hard to believe this one's just $44,000! By the way, I looked on Google street view, and there seems to be a folk Victorian fixer-upper right next door. What a pair these would make!



468 W Second St, Maysville, KY

$25,000

I'll admit, I'm questioning the validity of the price tag on this one. Can anyone help me out? Sure, the house needs some TLC, but we're talking Ohio River views from the front porch (they're "fabulous," according to the listing)! Oh, I just love the streamlined simplicity of this brick beauty.



254 Damascus Rd, Carmel, ME

$49,900 (foreclosure)

MY DREAM HOUSE. Colonial-style bliss on 2 acres in Maine. It comes with a 3-bay detached carriage house and a barn!



111 Expense St, Rome, NY

$44,900

Ironically, this very cheap home is on Expense Street. There's quite a bit to fall in love with inside this c. 1910 historic home. I'm talking about an original wooden staircase and front door, and what appear to be historical leaded glass windows. With a fresh paint job, this could be a real showstopper!



112 NW Railroad St, Whitakers, NC

$34,900

This house is huge! 4,296 square feet! That's $8 per square foot (just for comparison's sake, the average price per square foot in NYC is now $1,357). There's a pretty fireplace inside and that porch is to die for!



1641 Tyler St, Jacksonville, FL

$44,472

I wish I could see more photos of the inside of this house. Just look at those soaring columns! I'm sure this one would require TONS of work, but the end result would be priceless.



121 Cynthiana St, Williamstown, KY

$49,500

AHHHHH this house is AMAZING! As per the listing: "Rare, authentic historical Victorian with 2-story turret, multiple gables and columned porch situated on .45 acre. A trove of original antique elements inside, pocket doors, moldings, niches, etc. Truly a treasure to find, a project to re-build." A treasure indeed!



109 Bleecker St, Gloversville, NY

$44,900

Gorgeous exterior (that cornice!), stunning interior. Beautiful hardwood floors. Gloversville is somewhat near where I grew up, so I'm claiming this as my favorite house in this week's round-up. And look at the house next door! Mansard roof alert!



645 Jefferson St, Greenfield, OH

$43,900

No interior photos, unfortunately. Let your imagination run wild!


And that's a wrap!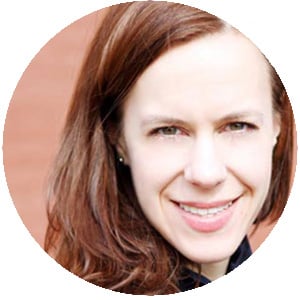 AUTHOR ELIZABETH FINKELSTEIN
Elizabeth is the founder of CIRCA and a practicing writer, architectural historian and preservation consultant living in Brooklyn, NY. Elizabeth has loved historic houses for as long as she can remember, having grown up in an 1850's Greek Revival gem that was lovingly restored by her parents. Elizabeth, her husband Ethan and their beagle Banjo remain on a relentless hunt for their perfect "Thanksgiving house."