by Elizabeth Finkelstein
I'm back from a two-week vacation in Southeast Asia, where the sun was hot, the food delicious, and the old houses to-die-for! (and cheap, if I may say!) I'm excited to start the Magazine up again this week, and to kick it off with my all-time favorite column. There are lots of big Victorians in today's round-up of 10 houses under $50,000, so get ready for some serious swooning. And because I couldn't decide on just ten, I threw in two bonus houses at the end. Enjoy! (…and as always, click the first photo of each house to be taken to the listing site.)




135 W Grant Street, Alliance, OH

$39,000

This seems like such a sturdy, classic little bungalow. I love a good ceiling, and this house certainly has one. The woodwork and mantel are fantastic, too! Do a Google search for Alliance, Ohio to see lots of wonderful old houses.



207 W Marvin Avenue, Fredericktown, MO

$44,900

If the classic Queen Anne facade of this c. 1909 Missouri home doesn't sell you, perhaps you'll be swayed by the three historical fireplaces inside. There's a lot to love here, from the wood trim, to the staircase, to the fact that with just a little TLC this could be Norman Rockwell's dream house. Who's ready to make that happen?



306 Green Street NE, Wilson, NC

$45,000

If you follow CIRCA on Facebook, you'll be familiar with this Wilson, NC beauty. At first I couldn't believe the price, but the owner (who spent years pouring love into the home) has assured me there's still work to be done inside. Still, it's quite livable in its current state, and a quick glance on Google street view shows that it's surrounded by other sweet folk Victorians. If you click through to the listing, you can read a bit about its history. I doubt this will be on the market long. Sweep it up while you can!



613 E 22nd St, Anniston, AL

$47,500

Look at this sweet Tudor Revival house! What a little fairy tale home. It looks to be in great shape. Adorable!



718 N 8th Ave, Laurel, MS

$22,500

This is an historic house (c. 1913) and to prove it, the sellers have tossed in a photo of the old trolley driving by. I'm sold! While the inside has only modest historic detail, there's something very stately about the way this house stands. According to the listing, it's within walking distance to historic downtown Laurel. Lots of stuff going on there!



231 N Columbus St, Galion, OH

$47,000

This is today's "10 Under $50K" showstopper. I could go ON and ON about this house, but I really think the pictures speak for themselves. Have a look, then blink, then pinch yourself, then blink again, then continue pinching yourself all the way to the bank! I mean, come ON. The woodwork. The woodwork! That alone is worth $47,000. This house is over 6,500 square feet! Imagine the possibilities!



323 Pine St, Steelton, PA

$45,000

I'M IN LOVE! This gigantic, spindled confection is simply wonderful. Talk about potential! I'm just crazy about that little porch up top. It's nice to fall in love with a Pennsylvania house that's not made of stone. (You might be aware I have a weakness for Pennsylvania stone houses. CIRCA is loaded with 'em.)



667 Water St, Allendale, SC

$23,100

This southern belle sits on almost two acres and is, according to the listing, in "overall average condition." Perhaps that means the needed updates are only cosmetic, though I'm not entirely sure. For $23,100 it's probably worth the risk! The South really knows how to do porches right.



8301 State Route 28, Barneveld, NY

$45,900

"Walk to the pool & creek and appreciate nature at it best." Ahhhhh, this vintage cabin is such a dream. Situated in Trenton Assembly Park and surrounded by other cabins, this would make a great little vacation getaway house. Look at the stone fireplace. Just darling!



717 N Main Avenue, Milledgeville, IL

$49,500

WOW! I had originally planned to show another house, but came across this stunning Victorian at the last minute and couldn't help sharing it. Someone please buy this and send us all some non-blurry photos. I MUST SEE MORE!



Bonus! 210 Lauderdale Street NW, Russellville, AL

$34,000

No interior photos, but this Alabama beauty has me sold already. Such perfect symmetry!


Another Bonus! 629 E Locust Street, Lanark, IL

$49,900

No, you're not dreaming. THIS IS ACTUALLY HAPPENING. I'm still trying to figure out why this Italianate stunner is so cheap. Locals, if you know more about it, send the info my way!


And that's a wrap! What's your favorite?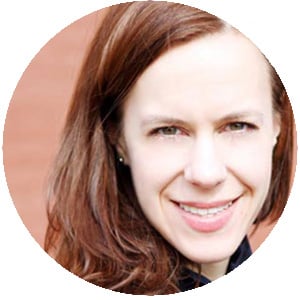 AUTHOR ELIZABETH FINKELSTEIN
Elizabeth is the founder of CIRCA and a practicing writer, architectural historian and preservation consultant living in Brooklyn, NY. Elizabeth has loved historic houses for as long as she can remember, having grown up in an 1850's Greek Revival gem that was lovingly restored by her parents. Elizabeth, her husband Ethan and their beagle Banjo remain on a relentless hunt for their perfect "Thanksgiving house."