by Elizabeth Finkelstein
I know I say this every week, but I truly believe this round-up of 10 houses under $50,000 takes the cake. I found so many incredible houses this week that I thought of bumping it up to 15, or even 20. What's going on?!? And more importantly, how have any of these spectacular homes been on the market for longer than a minute? I always have so much fun pulling this post together, and hope you enjoy today's picks as much as I do! (P.S. Hey, Midwesterners and West Coasters: You need more representation here! Know of any cheap old houses for sale in your neck o' the woods? Please send them my way: letters (at) circahouses (dot) com.)




720 East Delaware Street, Siloam Springs, AR

$28,000

I can't believe this house is only $28,000. What a pretty one! The porch is lovely, and it's got some nice interior woodwork. This is a HUD property.



16-14 Lochness Road, Rumford, ME

$40,000

Brick beauty! This is a duplex house, and both sides are being offered for sale. It's got some subtle detail left, and gives me that kind of warm "old house" feeling that's hard to put my finger on. The listing says it's "close to town." Anyone been to historic downtown Rumford?



20 Academy Street, Amsterdam, NY

$29,000

Hello, and welcome to an alternate reality where STUNNING, HIGH-STYLE VICTORIAN HOMES go for $29,000. I can't for the life of me figure out why this house is so cheap (seriously, is this a typo?). It is literally DRIPPING with original c. 1890 woodwork and stained glass. And the mountain views? Good heavens. The listing says it needs a total rehabilition, but "when completed your friends will envy you." Yup, I'd say that's about right!



Kesslersville Road, Nazareth, PA

$50,000

It's a one-room 1868 school house! Originally known as the Teels School House, this cutie lacks water, heat, electricity and sewer hook-up. But it DOES have original slate black boards, which I feel is an even trade-off. Plus you've got an historic outhouse on the property, which could be put to good use considering the conditions. The listing says "don't be shy, bring your offers!" Don't mind if I do!



402 N Dooly Street, Montezuma, GA

$47,000

Apparently this one just went through a major price reduction. Good thing, because now it's a certified CIRCA "10 Under 50" house! I see some covered fireplaces with original mantels, and nice molding throughout. Major price reduction. Georgia, you and your beautiful, cheap house you get me every time!



300 Lafayette Avenue, Fineview, PA

$29,900

This was sent to me by a CIRCA fan (thanks, Julie!). Pittsburgh has some incredible old houses. This particular one has suffered from some minor fire damage, but, according to the listing, "has a very strong shell." There is so much detail left! An absolute beauty, and for only $29,900!



112 E Calhoun Street, Jackson, NC

$39,999

I love when listings start with: "Calling all older home lovers!" I guess you could call me that. CIRCA fans, this one's for us! This pretty little 1890's treasure sits next to open farmland. Included, according to the listing, are "lovely 19th century handmade moldings, floors, doors, and built-ins. Original coal burning fireplaces with beautiful firebacks were built in most rooms." I also love the dark, wooded ceilings. But the best part? "Owners are willing to negotiate and will consider all offers." What, is $39,999 not cheap enough?



321 S Wright Street, Siloam Springs, AR

$48,900 (foreclosure)

I think this to-die-for Victorian, located in an historic district, pretty much speaks for itself.



903 S 8th Street, Mayfield, KY

$44,900

What a stately, beautiful home! At approx. 3,000 sf, there is so much to love about this Kentucky brick charmer. I spy some pretty mantels and woodwork. I love how fanciful builders used to get with brickwork; the doorway on this house is just delightful.



306 Lee Ave, Waycross, GA

$39,900

This home has been partially restored, but needs finishing. There are no interior photos included in this listing, but the sign posted on the house says there are seven fireplaces. Great, I'll take it!





And that's a wrap! What's your favorite?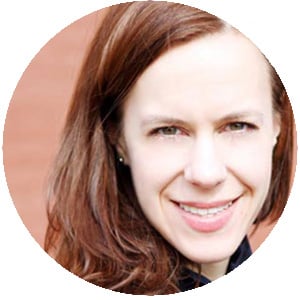 AUTHOR ELIZABETH FINKELSTEIN
Elizabeth is the founder of CIRCA and a practicing writer, architectural historian and preservation consultant living in Brooklyn, NY. Elizabeth has loved historic houses for as long as she can remember, having grown up in an 1850's Greek Revival gem that was lovingly restored by her parents. Elizabeth, her husband Ethan and their beagle Banjo remain on a relentless hunt for their perfect "Thanksgiving house."