It's a snowy morning here in New York — the perfect weather in which to cozy up and take in some inexpensive old house beauty. There are some serious showstoppers (and some to-die-for porches) in today's round-up of 10 incredible old houses for sale for under $50,000. So put your dreaming cap on, and read on!




717 E Broadway St, Yazoo City, MS

$35,000

Yazoo! What a fantastic name for a city. Even more fantastic is this absolutely charming cottage for only $35,000. Look how sweet the porch is! I love the front door and subtle dtails inside, like the archway and the staircase.



21825 Creamery Dr, Houston, MN

$39,900

SWOON. I love snow. Have you ever seen a more photogenic fixer-upper? This c. 1888 house sits on a 3.75-acre property, according to the listing, "along Riceford Creek with farmhouse outbuildings and the old Yucatan creamery. Great opportunity for a country retreat with trout stream access." How idyllic.



647 W Wilford St, Grafton, WV

$34,900

WOW. This might be my favorite today. West Virginia, where have you been all my life? I've found so many cheap historic houses there that I've devoted three of today's ten to the Mountain State. This house is just a delight, inside and out. Hardwood floors, original woodwork, wraparound porch… the list goes on and on and on. I just love the windows at the very top of this house. Can any locals shed some more insight on the location?



325 5th St, Syracuse, NE

$42,500

If you're anything like me, you have dreams of owning a little house close to town and operating a small business out of a storefront on an historic main street. This beauty in Syracuse, Nebraska, can make that happen. According to the listing, it was built in 1886 as the Bank of Syracuse and still contains the original historical bank sign, safe and cashier's oak door. So fun! "Original tin tiles and tin crown molding decorate the ceilings. Exposed brick walls and limestone floor in the vault area along with original hardwood flooring make up the original portion of the building."



316 W Georgia Ave, McComb, MS

$31,800

The porch! There is just SO MUCH to love here. Clearly this is in need of some work, but many details appear to survive from this home's glory days. How absolutely charming.



1114 16th St, Parkersburg, WV

$49,900

The interior photos of this house don't reveal much, but this house's exterior just screams good ol' fashioned Americana. I just love the way it sits up on a small hill. See what I mean about West Virginia?


315 W 12th St, Pueblo, CO

$24,900

I nearly scrolled right past this house originally, but I'm certainly glad I looked past the so-so-exterior and checked out the inside. That staircase! The listing says this one is located in downtown Pueblo, but that it's suffering from "substantial cracking and settling." Alas, you can "bring all offers." Which means you could probably scour this beauty for even LESS than the $24,900 asking price. I'd pay that just to have those windows in my house.



247 Forest Ave, Jamestown, NY

$9,500

This house is $9,500. Which means that if you drank one less cup of Starbucks coffee each week, you could save up the down payment within a year. I wish there were interior photos, but my assumption is that it's in need of a lot of work. But who cares? The outside is amazing! Look at that circular window!


223 N Main St, Hope, KS

$40,000

Cute-as-a-button, perfectly-proportioned cottage in Hope, Kansas. Hope!



444 Indiana Ave, Chester, WV

$29,000

West Virginia strikes again! This time, we're looking at a Queen Anne home with an original slate roof and a decorative mantel or two. Let's also appreciate how the last name of the property's listing agent is Greathouse.





And that's a wrap! What's your favorite?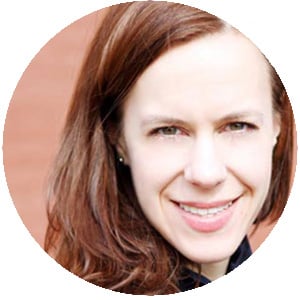 AUTHOR ELIZABETH FINKELSTEIN
Elizabeth is the founder of CIRCA and a practicing writer, architectural historian and preservation consultant living in Brooklyn, NY. Elizabeth has loved historic houses for as long as she can remember, having grown up in an 1850's Greek Revival gem that was lovingly restored by her parents. Elizabeth, her husband Ethan and their beagle Banjo remain on a relentless hunt for their perfect "Thanksgiving house."