I'll admit — it feels just a tad funny preparing this week's "10 Houses Under $50,000" post while waiting to watch Downton Abbey. But beauty is in the eye of the beholder, and I've picked out 10 houses this week that, with a little elbow grease, I could grow to love as much as the Crawley's love their great estate. I hope you enjoy! (As always, click on the top photo of each property to be taken to the listing site).




7094 Hwy 24w, Louisville, GA 30434

$40,000

Thank you, Georgia, for making my life so easy. I can always count on you to provide an endless supply of beautiful houses for this column. I've showcased some lovely Georgia homes here before, but this might be my favorite of all. I love the beadboard on the walls and the pine floors. With three mantels and ample porch space, this one's a total steal!



223 E Cherokee St, Hunter, OK 74640

$37,000

Oh, hello there, you Queen Anne masterpiece. How are you only $37,000!?! Look at your staircase! Channeling Norman Rockwell…



92 S Trowell Ave, Umatilla, FL 32784

$49,000

This little 1915 cottage is Umatilla, Florida is just darling. It dates from 1915. BUNGALOVE! I spy some hardware floors and some nice wood trim. A quick walk to Lake Umatilla — what a sweet little starter home this would make.



516 SE Elm St, Corwith, IA 50430

$26,000

Here we have a c. 1890 American foursquare with some to-die-for woodwork! This Iowa beauty has a built-in hutch and a pretty lovely staircase and columns. And it's only 26,000!



4 S Millbach Rd, Newmanstown, PA 17073

$40,000

The sale of this property is already pending, but I thought it was worth including because it's so amazing. This quaint c. 1700s log home is an historic house lover's dream. I want to commend the realtor (William Sands of Sands & Company) on the photography; in most cases I've seen, realtors don't take the time to take nice pictures when houses are this inexpensive. Perhaps the fact that this house was snatched up so quickly is a testament to why they should!



444 E College St, Jackson, TN 38301

$27,000 (foreclosure)

WOODWORK! This Jackson, Tennessee historic home is just dripping with it. The house also boasts stained glass windows and what looks to be an original light fixture or two. Need I even mention the porch?



9 Burns Holden Rd, Fort Covington, NY 12937

$39,900

This is one of those Victorian homes that would look so beautiful surrounded with snow and adorned with a wreath on the front. Can't you just picture it?



542 S Main St, Ashburn, GA 31714

$39,900

I give this c. 1913 Georgia cottage the "cutest front door" award! Located in the Ashburn Historic District, the listing indicates that the home is in the process of being remodeled, and that most of the renovation is complete. Loaded with potential, inside and out. See what I mean about Georgia?



1001 S Minnesota St, New Ulm, MN 56073

$49,500

I simply cannot understand why the price of this home is so low. This c. 1922 craftsman is gorgeous! There are built-ins, there are original light fixtures, there is SO MUCH TO LOVE HERE.



215 Fremont St S, Lake Benton, MN 56149

$29,000

What a little jewel box. It's only 936 square feet! Built c. 1890, this cozy cottage has modest Victorian ornament — just enough to make it sing. I'd certainly have much to sing about if I could live here for just $29,000. TWENTY-NINE THOUSAND DOLLARS!





And that's a wrap! What's your favorite?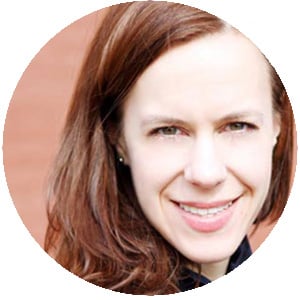 AUTHOR ELIZABETH FINKELSTEIN
Elizabeth is the founder of CIRCA and a practicing writer, architectural historian and preservation consultant living in Brooklyn, NY. Elizabeth has loved historic houses for as long as she can remember, having grown up in an 1850's Greek Revival gem that was lovingly restored by her parents. Elizabeth, her husband Ethan and their beagle Banjo remain on a relentless hunt for their perfect "Thanksgiving house."