by Elizabeth Finkelstein
Since nothing makes me happier than a bunch of cheap, beautiful old houses, I thought I'd share three stunners that I came across while browsing Preservation North Carolina's property inventory. They're all for sale for under $35,000, which means you can have ALL THREE HOUSES for a collective price of under $100,000. I know. I KNOW.

(Psst… If you come across any cheap, beautiful old houses for sale, send them along to us at [email protected])



Brown-Watkins House (Oxford)

Source: Preservation North Carolina
$35,000

The Brown-Watkins House was built c.1911 during a building boom in Oxford. It is a stately two-story Colonial Revival house with some Queen Anne characteristics including the prominent two-story front entrance portico that is slightly off-center. The broad full-width front porch supported by simple Doric columns unifies the façade giving the house a more symmetrical appearance. Most striking is the modified Federal style front entrance with a fanlight above the door and sidelights comprised of engaged fluted pilasters, dentil molding, and beveled glass. The heavy paneled door and entrance was crafted by Robert Morgan, Sr., a talented local builder. A simplified version is repeated at the side entrance. Other exterior features include an oval window with keystones next to the second floor balcony door, a lunette window in the pedimented portico of the two-story porch, a hipped roof covered with pressed metal shingles supported by a wide cornice band, and wide overhanging eaves with built-in gutters.

The front door opens into a large gracious south parlor with tall ceilings, wide cornice molding, a corner fireplace with a classical mantel enhanced by brilliant tile in the surround with cast iron coal insert. Large fluted pilasters and Ionic column lead into the stair hall further enhanced by an open string staircase with molded rail terminating in a curve into the Ionic column. Two sets of pocket doors lead into the north parlor. Additional interior features include simple yet classical mantels, period light fixtures, push-button light switches, period bathroom fixtures, wood floors, and plaster walls. Some doors have transom windows. An interesting curved rear addition was added mid-century providing the family with a pleasant sunroom finished with pine paneling.

The Brown-Watkins House is situated on a rise along College Street under mature trees with remnants of an elegant garden including cast iron fence with gate, stone walls, sculptural birdbaths, concrete garden furniture and a mill stone. Among the outbuildings is a charming playhouse with Colonial Revival and Craftsman detail built by Robert Morgan, Sr. A substantial brick and wood 1.5 story garage with apartment is also finely detailed with 3-over-1 windows, carriage doors, and curved gable returns.

The Brown-Watkins House has remained vacant for several years and has suffered from neglect. However, it would be possible to rehab the garage and live in the apartment while working on the house. Once the rehab on the house is complete, the apartment over the garage could become an income-producing rental. Flashing around the chimneys has failed, causing leaks that have resulted in damaged plaster on some ceilings and walls. The porch and eaves have been damaged by failure of the built-in gutters. The house will require a complete rehabilitation including structural and other repair to interior plaster and ceilings, HVAC, electrical and plumbing updates, new kitchen and bathroom updates, restoration of the eaves and porches, and some flooring repair.

The house is a contributing structure in the Oxford Historic District.


Edwards House (Goldsboro)

Source: Preservation North Carolina
$35,000

This beautiful Queen Anne-style home is located just three blocks from City Hall and within walking distance of numerous downtown restaurants, retails shops, and entertainment venues along Center Street. Center Street is benefiting from a significant transformation from a multi-million dollar investment the city is making in its downtown area.

Many original details remain including much of the original trim, mantels, an attractive stained-glass window and five-panel doors. Original wood floors are under the carpet. The house was added on to over the years; an addition comprises most of the rear portion of the house.

Built between 1880 and 1910 for Asher and Flora Edwards, the home has since been divided into three rental units. One of the three units is currently occupied, but converting the property back to a single-family home upon expiration of the tenant's lease term would be preferred. The gas heating system needs to be replaced and central AC needs to be installed. The plumbing and electrical systems may require updating but appear to be in working order. At a minimum, significant cosmetic and carpentry work are required on both the exterior and interior of the house.


Hicks-Broom House (Goldsboro)

Source: Preservation North Carolina
$25,000

The Hicks-Broom House is a late 19th century home with 4 bedrooms and 2 baths. A center hall plan with a metal-clad roof, the house is situated on a deep spacious lot. The inviting front porch expands the width of the house and has original posts and sawn decorative balustrade.

The interior of the house has some original features including wood floors. The house requires a complete rehabilitation including all new systems, wiring, HVAC, plumbing and kitchen and baths. The house is located in the Goldsboro historic district.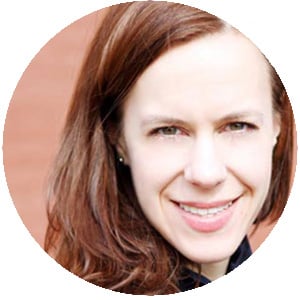 AUTHOR ELIZABETH FINKELSTEIN
Elizabeth is the founder of CIRCA and a practicing writer, architectural historian and preservation consultant living in Brooklyn, NY. Elizabeth has loved historic houses for as long as she can remember, having grown up in an 1850's Greek Revival gem that was lovingly restored by her parents. Elizabeth, her husband Ethan and their beagle Banjo remain on a relentless hunt for their perfect "Thanksgiving house."