10 Under $50,000: Classic American Foursquares, Vintage Cottages and a Token Kansas Mansion!
January 6, 2014
2 Comments
This week's edition of 10 Under $50,000 has a few nice things in store for lovers of the classic American Foursquare and the little vintage cottage. Whose New Year's resolution involved starting a fun new project? Well, now that the holidays are over, you can stop worrying about buying things for OTHER people and snatch up that house you've always wanted to save! All ten of these beauties can be had for less than $50,000, leaving you plenty of space (even in a tight budget) to add your personality and flair. As always, click the top photo of each listing to be taken to the listing site.




239 Louisiana Ave, McComb, MS 39648

$49,900

Look at the detail on and inside this beautiful c. 1880 Louisiana home! As the realtor states, "this house was a queen in her time." Awww… gives me goosebumps when realtors fall in love with their listings! Apparently the seller has already started some renovation work, so you're not far from living the beautiful Southern dream. And all for just $49,900, which still leaves you a good chunk of change to keep the work going. I love the simplicity of the mantels.



112 Union Ave, Martinsburg, WV 25404

$49,900 (foreclosure)

This house is in foreclosure, but it boasts 4 bedrooms worth of great bones. If an American Foursquare is your thing, this house would make the perfect project. The exterior looks to be in great shape — I love the doorway!



2020 E Courtland Ave, Spokane, WA 99207

$36,500 (foreclosure)

This c. 1900 fixer-upper would be absolutely breathtaking if someone (that's you!) would take the time to show it some love. The interior looks to be a bit of a project, but as my mother likes to remind me, "this way you can make it look any way you want!" (She has a way of always looking on the bright side of things.) Especially if you're handing over just $36,000 upfront. The front porch sells me on this one.


822 South St, Lexington, MO 64067

$46,000

According to the listing, this side hall Greek Revival brick beauty has been undergoing renovations for the past seven years. These a new roof, heat pump HVAC, electrical, plumbing, kitchen & baths, some new windows & doors, backyard fencing & more. Also: LOTS of mantels here to fall in love with! CUTE CUTE CUTE.



708 Willow St, Coffeyville, KS 67337

$39,900

Apparently, all of my 10 Under $50,0000 posts need to contain a signature big Kansas mansion. Here we are! This week's token jaw dropper has it all: columns, dormers — the whole shebang. All for the price of a parking space in New York City. $39,900 people!



323 & R323 W Patriot St, Somerset, PA 15501

$27,000

Ringing in as our cheapest house this week is a c. 1890 Queen Anne in Somerset, PA. LOTS of peeling paint, but I can see some potential here. The down payment on this house would be cheaper than I pay in rent monthly. It almost hurts to think about it.


641 Chestnut St, Abilene, TX 79602

$29,900

I know this house looks small, but it packs a lot of punch. Look at the photo below to see some of the detail inside! How cute is this!?!? The lucky owner of this adorableness would snag an 1898 National Register-listed house and an Abilene Historic Landmark for only $29,900. At only 970 square feet, the cost of renovation wouldn't break the bank either. I just LOVE this one! So too, apparently, did the Williamson family, who (according to the listing) built it and owned it until 1969, when the current owners purchased it. A lot of history here.



211 Maple St, Manistee, MI 49660

$49,900

I'm not quite sure why this house is so cheap. Just LOOK at the inside! And it comes with a barn in the back! (My husband's ears just perked up.) The listing description for this one is great, so I'll it just let it speak for itself.

Looking to own a part of Manistee History? This Victorian home is just a few doors down from the Ramsdell Theatre. Rumor has it that it was originally built in the 19th century behind the Vogue Theatre in downtown Manistee and then relocated by horses to its present location. The current condition of this home makes it an ideal candidate to restore it back to its gleam and glamour of the Victorian era. Upon arrival, you will notice the craftsmanship and designs around the eaves. The ornate plaster designs throughout the main floor of this home are astonishing. Some even trimmed in a touch of gold plaster design. The late 19th Century/early 20th Century fireplace is beautifully crafted. French doors lead you to the parlor where natural sunlight warms you from the window seat of large bay window. The detailed staircase is in excellent condition and is a beautiful focal point of this Victorian home. Records indicate that this home was built in 1891. Cash terms only!



608 Route 106, Reading, VT 05062

$29,900 (foreclosure)

Oh, Vermont. How I love you so. You never fail to woo me with your picture-perfect New England charm. This c. 1850 cottage is just darling, don't you agree? According to Google Street View, it's across the street from a brook and surrounded by oodles of other charming cottages and bungalows. This could be such a wonderful and rewarding project for the right person.



26 N Douglas Ave, Belleville, IL 62220

$31,200 (foreclosure)

No interior photos to speak of, but who needs 'em when you have a MANSARD ROOF? This is a little c. 1885 Second Empire jewel box – my favorite kind!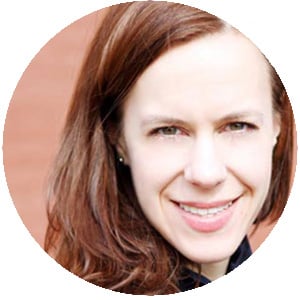 AUTHOR ELIZABETH FINKELSTEIN
Elizabeth is the founder of CIRCA and a practicing writer, architectural historian and preservation consultant living in Brooklyn, NY. Elizabeth has loved historic houses for as long as she can remember, having grown up in an 1850's Greek Revival gem that was lovingly restored by her parents. Elizabeth, her husband Ethan and their beagle Banjo remain on a relentless hunt for their perfect "Thanksgiving house."