Ah, Monday. Everyone's favorite day. Well, I have good news: It's 10 Houses Under $50,000 day! See, now doesn't that make things better? I promise you're going to LOVE this week's picks, all of which weigh in the low end of the economic spectrum. As always, click the top photo of each listing to be taken to the listing site!




S Saint Louis Avenue, Chicago, IL 60623

$35,000

This looks a bit like something you'd find here in Brooklyn, except for one tiny detail: Even the most ramshackle Victorian rowhouses in Brooklyn would be at least twenty times this price! The listing lacks any interior photos, but I'm going to imagine it's filled to the brim with original trim and a sweeping mahogany staircase. I have no doubt.


507 W Main Street, Elkton, KY 42220

$15,000

Ok, I know this one looks like it needs a LOT of work. And it DOES. But the exterior is to die for. I mean, really — if this isn't the most adorable thing you've seen so far today, then I'd love to know what you've been doing all morning. The interior boasts some beautiful details, even if they've been left to wither. A kindred spirit could swipe this little jewel up and restore it to perfection. It's $15,000, for heaven's sake!!!



9 Overbrook Blvd, Pittsburgh, PA 15210

$50,000

Ah, a stately American Foursquare in the great city of Pittsburgh. What a beauty! The listing says it's located just 15 minutes from downtown, and if you look on Google Streetview you'll notice that it's on a brick-paved street.


137 Center Street, Chester, SC 29706

$27,900

The interior of this house is STUNNING! And the porch! Anyone know anything about Chester, South Carolina? Because I just might move there tomorrow. The listing says that the bathroom has the original claw-foot tub, and that the house boasts SIX FIREPLACES! Eek!!!



1208 Rush Chapel Road, Greenville, GA 30222

$40,000

An historic log cabin in a Dog-Trot design, standing since 1840! Too good to be true? Here's the catch: The price is for the cabin only, the buyer must move it to a new location. Gosh this listing is killing me. Someone come to the rescue please!



759 Gardner Road, Burlington Flats, NY 13315

$32,900

This is a darling little 1,500-sf country church constructed c. 1871 (or earlier?). No photos of the interior, but I love the idea of living in a building built as something other than a house (if you agree, you might like these other houses for sale). I see some stained glass and a cute red door! The house next door doesn't look half bad, either.


610 Davis Avenue, Des Moines, IA 50315

$44,500

This c. 1921 Iowa bungalow has some fantastic bones. Great original woodwork details throughout, and some nice built-ins. What a great size, too, at just under 2,000 sf. I see the potential!



103 Academy Street, Malone, NY 12953

$45,000

WOW. This modest c. 1890 home is beautiful (by the way, there seem to be a few great fixer-uppers in the town of Malone, NY). Beautiful stained glass and a wonderful exterior with an enclosed porch! This one has lots of character and is going to make some wonderful future owner very, very happy.



327 S 7th Street, Upper Sandusky, OH 43351

$49,900

This 1875 Italianate house has my jaw on the floor. The exterior!!! And the porch! I JUST LOVE ITALIANATES. There's a nice staircase banister, and oh so much else to swoon over.



325 E 4th Street, Cherryvale, KS 67335

$43,500

What a sweet little house! And if you want to make it your investment, here's some good news: it's already rented! At just $43,500 and with that rental income, this would make a great project. I wonder what the interior looks like… Michelle Loganbill of Coldwell Banker Pasternak Johnson — help me out!


And that's a wrap! What's your favorite?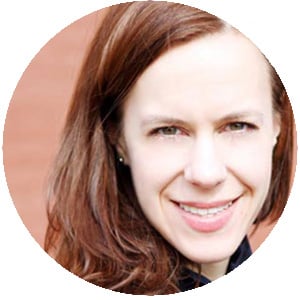 AUTHOR ELIZABETH FINKELSTEIN
Elizabeth is the founder of CIRCA and a practicing writer, architectural historian and preservation consultant living in Brooklyn, NY. Elizabeth has loved historic houses for as long as she can remember, having grown up in an 1850's Greek Revival gem that was lovingly restored by her parents. Elizabeth, her husband Ethan and their beagle Banjo remain on a relentless hunt for their perfect "Thanksgiving house."