Fact: I'm a total real estate junkie. If we get down to brass tacks, I started CIRCA Houses to justify the fact that I waste hours every day falling in love with properties I'll never have. As my husband can attest, I've been known to crawl into bed with the computer, drifting off into dreamland with visions of fixer-uppers dancing in my head. But it wasn't until last week that a real estate video actually SANG me to sleep like a lullaby. The culprit? The Mill House in Starksboro, VT.


Seriously, see for yourselves. Just make sure your speakers are on. You really don't want to miss this babbling brook.




Want it? (If not, what's wrong with you?) If you're serious, you can contact Christine Fraioli at Lang McLaughry Real Estate. Just promise you'll invite me for a jump into one of your three private swimming holes.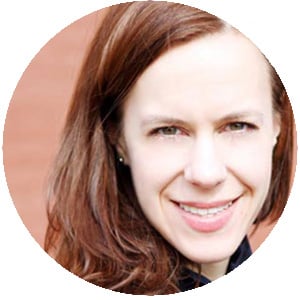 AUTHOR ELIZABETH FINKELSTEIN
Elizabeth is the founder of CIRCA and a practicing writer, architectural historian and preservation consultant living in Brooklyn, NY. Elizabeth has loved historic houses for as long as she can remember, having grown up in an 1850's Greek Revival gem that was lovingly restored by her parents. Elizabeth, her husband Ethan and their beagle Banjo remain on a relentless hunt for their perfect "Thanksgiving house."