I have a house crush. And it's serious. As someone who's been able to craft a career around old house eye candy, I can assure you that I've seen my fair share of beautiful homes. But every once in a while a house comes along that is so special that it deserves its own CIRCA Magazine post. Saxton Hall, along the lovely banks of the Hudson River (just 50 miles from NYC!) is one such place. Best part? It's for sale on CIRCA!

Having grown up in a Greek Revival house myself, I have a soft spot for the streamlined elegance of this particular style. Were that not the case, it still wouldn't take longer than five seconds of staring at the listing photos of this c. 1830 beauty to understand why I NEED THIS HOUSE IN MY LIFE RIGHT NOW.





Living in Brooklyn (where for the price of Saxton Hall you could probably get a semi-nice two-bedroom apartment), I know Cornwall-on-Hudson as a charming, small-town retreat that Hudson Valley Magazine recently dubbed one of the "Best Places to Live in the Hudson Valley." Gorgeous house? Check! Highly desirable area? Check! Easy access to the NYC? Check!

Here's the thing, though: I don't just have a crush on Saxton Hall itself. I have a crush on the current owners. Why? Because believe it or not, this house didn't always look like a northern version of a place Scarlett O'Hara would be happy to call home. No — Saxton Hall was RESCUED. In fact, when Nancy Peckenham and her husband bought the house 13 years ago, it hadn't been touched since the 1930s.

Many people find it hard to see the potential in run-down fixer-uppers; I personally find it much harder to envision how a house this pristine could have ever looked that bad. Fortunately, Nancy had some "before" shots at her disposal. Pretty amazing!





Here's how Nancy describes the house's condition when they first bought it:

When my husband and I first saw Saxton Hall in 2000, it was in a complete state of disrepair. The house had been thoroughly updated in the 1930s, but virtually nothing had been done to it since then. On the outside, pieces of the cornices and trim had rotted and the original wooden shutters removed. The roof of the rear porch had collapsed on one side and the kitchen and ground floor bathroom were wrapped in blue tarps, with the paint partially scraped off. Inside, the boiler was broken and needed replacement and most of the walls had been stripped down to bare plaster, some of it with huge cracks. A piece of the plaster trim in the dining room had crumbled but overall the plasterwork throughout the house was in excellent condition. The pattern in the ornate inlaid wood floor in the center hallway was barely visible because of scuffing. Original 1930s wallpaper remained in the library and one bedroom. At least two dozen window panes were cracked. The kitchen had old cabinets, a 1950s electric stove and wood floor that gave you splinters when you walked barefoot. The landscaping was a mess — we filled two one-ton containers with debris, including chunks of concrete, fallen trees and trash.





This is what the dining room looked like before:





Look how far we've come! Here is the dining room today:





The kitchen before:





The kitchen today:





I could get very used to this:






Really, though, the devil is in the details:





I just love a house that screams "I'm IMPORTANT!" And make no mistake — this one certainly is. The owners have dug up a wealth of history on the home, which is described in the listing:

With its proximity to New York City, the house has been home to both bankers and people in the media. James Smith, the president of Consolidated Gas, lived here when he wasn't in his suite in Manhattan's Majestic Hotel in the late 19th century. His nephew inherited the house where he hosted renowned architect Stanford White as a guest. Harvey Deuell, the managing editor of the New York Daily News when it was the most-read paper in America, lived at Saxton Hall. He and his wife, Peggy Deuell, the first woman to be accredited as a war correspondent in WWI, completely renovated the house in the late 1930s.

Here's another claim to fame: In 1978, it served as a movie set for the filming of Eugene O'Neill's post-Civil War drama, "Morning Becomes Electra."





For the history buffs among us, Nancy passed along a photo of the home taken sometime between 1860 and 1875, courtesy of the New York Public Library. Can't you just feel the timeless luxury that this photo excudes?





…and later, when Peggy Deuell lived there in the 1930s:





I'm sure by now you also have a crush on this house, so I'll leave you with some more eye candy. One you've scraped your jaw off the floor, head on over to the listing to see more details. Or check out the home's very own Facebook page! Please "like" them!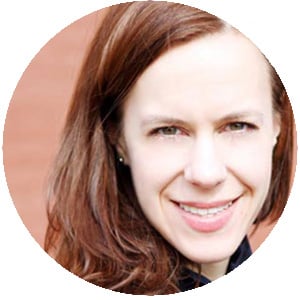 AUTHOR ELIZABETH FINKELSTEIN
Elizabeth is the founder of CIRCA and a practicing writer, architectural historian and preservation consultant living in Brooklyn, NY. Elizabeth has loved historic houses for as long as she can remember, having grown up in an 1850's Greek Revival gem that was lovingly restored by her parents. Elizabeth, her husband Ethan and their beagle Banjo remain on a relentless hunt for their perfect "Thanksgiving house."