by Elizabeth Finkelstein
The August round-up of 10 Houses Under $50,000 has me yearning for the return of fall — I sure would LOVE to make use of some of these fireplaces! If you love fancy-pants woodwork and some teatime porches, you'll have yourself a blast looking through the guilt-free houses below. Just make sure to send CIRCA your renovation photos once you've snatched up your favorite!



209 White Oak St, Thomson, GA

$34,900 (foreclosure)

This kind of house makes me look forward every month to writing this column. Sure, the porch spindlework is fantastic, but then — WOW! Look at that wood paneling on the inside! Such a lovely surprise. This gorgeous c. 1905 Victorian has it all, inside and out! I want, I want, I want!



801 Union St, Emporia, KS

$44,900

Was the woodwork in the Georgia house not enough for you? Here's some more! Oh, and we'll toss in some stained glass just for good measure. There's so much potential in this shingled Kansas confection. Just beautiful!



2570 State Hwy # 28, Milford, NY

$44,999

I LOVE STONE HOUSES! I LOVE STONE HOUSES! This one dates from 1828 (see the date in the photo below?) The listing must have read my mind: "Have you always been intrigued by old stone homes? This could very well be your opportunity to own one! This renovation will take some work on your part, but think how beautiful this stone house will look restored back to it's glory days!" If you buy this house, PLEASE call me so I can come visit you!



2200 Saint Johns Ave, Palatka, FL

$36,900 (foreclosure)

It's on 3.05 acres, and it's in the center one of my all-time favorite places in which to gawk at old houses: Palatka, Florida. What's not to love here? The 4,800+ sf house is being sold via an online marketing event, so it might take a bit of hullabaloo to get your hands on this one. Still, I'd say it'd be worth the effort! This fixer-upper is ENORMOUS and oozes historical charm!



171 W Agency St, Roberta, GA

$49,980

I'm having a hard time believing the price tag on this one. Situated on 7 acres, this historic home is filled to the brim with original detail. I think it's time to play one of my all-time favorite games: "Count the Fireplaces!" This is a total steal.



210 E 5th St, Concordia, KS

$24,000

Haven't you ALWAYS wanted a mansard roof? Well, it would probably cost more than $24,000 to install one on the house you live in now. Why not just snatch this one up? I wish there were more interior photos, because this charming exterior has certainly made me antsy for more. It's adorable AND cheap. Everything you could want!



383 State Highway 7, Unadilla, NY

$44,900

This listing starts out by saying, "For a flower to bloom, it must be nurtured." (awwww…) Built in 1795 and listed on the National Register of Historic Places, the Andrew Mann Inn (as it's known) is for the true historical house lovers out there. Also, it has "seven fireplaces and a ballroom where the minuet was once danced!" Recent renovation work has included the addition of a new roof, heating system, electrical system and hot water heater.



407 Boston Post Rd, Waterford, CT

$49,900

How cute is this miniature Connecticut saltbox? It's got a wonderful stone fireplace and is 888 sf of pure adorableness. If you're going for a fixer-upper, I always think it's best to keep it small. I can only begin to imagine the potential here!



103 S 4th St, Decatur, IN

$42,900

More woodwork! This is a classic Queen Anne Victorian home in downtown Decatur, Indiana. I'm swooning over that porch!



19 N 6th St, Hamilton, OH

$39,900 (foreclosure)

If I could walk down this stairway every day and look at that stained glass window, I'd be the happiest girl alive. Also, I have a strange weakness for fireplaces with green tiles. Apparently, I'm meant to live in Hamilton, OH! The abundance of original detail inside this home almost overwhelms me. Kudos to the realtor for taking so many detail shots!



BONUS! My Favorite House…

$28,000

I just HAD to. Why? Because this porch is a WORK OF ART! I would pay $28,000 just have THIS PORCH! I'm sure several readers will tell me they think this McComb, Mississippi house is haunted. You know what? It probably is. But that doesn't make me love it any less. If you're brave enough to tackle this one, you'll have landed yourself a folk Victorian masterpiece.







And that's a wrap! What's your favorite?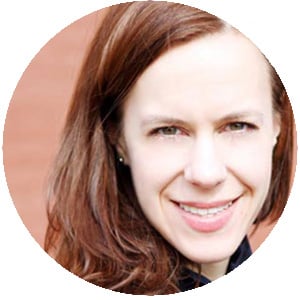 AUTHOR ELIZABETH FINKELSTEIN
Elizabeth is the founder of CIRCA and a practicing writer, architectural historian and preservation consultant living in Brooklyn, NY. Elizabeth has loved historic houses for as long as she can remember, having grown up in an 1850's Greek Revival gem that was lovingly restored by her parents. Elizabeth, her husband Ethan and their beagle Banjo remain on a relentless hunt for their perfect "Thanksgiving house."