by Elizabeth Finkelstein
Happy Valentine's Day everyone! I'm so excited to introduce a very special interactive event we'll be hosting for the reminder of the month of February. I'll be leaving for a 2-week vacation this weekend, and the Magazine will be taking a little break while I'm away. But in the meantime, I'm calling on you to keep the old house love flowing!

As many of you know, I fell in love with a fixer-upper that I saw around Christmastime, located in Newburgh, NY. My obsession with this house has gotten a little out of hand — I'm now actually losing sleep over it! I've always wondered if others shared my ability to develop house crushes that completely interfere with daily life. So I thought it might be fun if, in the spirit of Valentine's Day, CIRCA called on you to submit your old house crush photos. Cristiana will be holding down the CIRCA fort while I'm away, and will post some of her favorites throughout the submission period, which will last throughout the month of February. All are welcome: fixer-uppers, your dream old mansion, listings you're swooning over, your movie house crush, or even your own house (which, after all, deserves the most love)! I hope to come back and find lots of old house love waiting for me!

Submissions can be sent in many ways: You can attach the photo in the comments below, #housecrush on Twitter, Facebook, or Instagram, or simply post the photo to our Facebook wall. Or you can email them to us at [email protected].

We can't wait to meet all of your Valentines!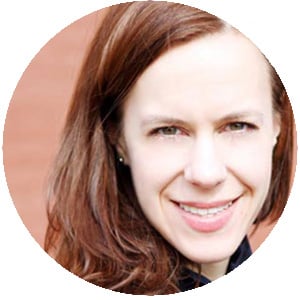 AUTHOR ELIZABETH FINKELSTEIN
Elizabeth is the founder of CIRCA and a practicing writer, architectural historian and preservation consultant living in Brooklyn, NY. Elizabeth has loved historic houses for as long as she can remember, having grown up in an 1850's Greek Revival gem that was lovingly restored by her parents. Elizabeth, her husband Ethan and their beagle Banjo remain on a relentless hunt for their perfect "Thanksgiving house."