Today's fixer-upper is a special one, because I personally got the chance to peek inside of it last week while I was in upstate NY for the holidays. If you've been reading CIRCA for a while, you'll know that I'm a big fan of the city of Newburgh, NY, which is on the verge of a major turnaround. This c. 1840 farmhouse is just outside the city, and was high on my list of houses to see while searching for my perfect house within 90 miles of NYC. It was all about the barns!

The house is at 442 Fostertown Road, and is being offered for $250,000. This is definitely a fixer-upper in every sense of the phrase, but my gosh were Ethan and I in love! The outside is clad in vinyl, and the cornice is (I think) aluminum. All fixable! As for the interior? An absolute diamond in the rough. It's warm, welcoming and the perfect size at just under 2,000 sf. The potential. The POTENTIAL! I got a warm, fuzzy feeling as soon as I walked in the doors. The right person would be VERY lucky to be able to restore this house, because all the bones are there to make it absolutely gorgeous. It almost hurts to think about it!



Just below are the listing photos, but I got to take a lot more while I was inside, and I've included those further down. By the way, the realtor who showed us this house was Jean Wenz of John J. Lease Realtors. She's wonderful and has lived in Newburgh for decades, so she certainly knows a lot about the area. Call her!!!





The barns are beautiful. Honestly, the whole setting is just perfect. It comes with 4.7 acres of secluded loveliness, which includes some nice historic stone walls.





Unfortunately, all I had on me was my iphone, so these photos that I took are a bit fuzzy. But they should portray some of the beauty of the interior. It's not palatial, but it has that modest, old farmhouse feel that I personally love.




Ready to roll up your sleeves? Check out the full listing HERE.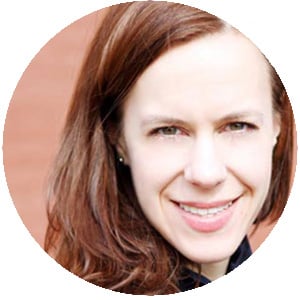 AUTHOR ELIZABETH FINKELSTEIN
Elizabeth is the founder of CIRCA and a practicing writer, architectural historian and preservation consultant living in Brooklyn, NY. Elizabeth has loved historic houses for as long as she can remember, having grown up in an 1850's Greek Revival gem that was lovingly restored by her parents. Elizabeth, her husband Ethan and their beagle Banjo remain on a relentless hunt for their perfect "Thanksgiving house."