by Elizabeth Finkelstein. All photos courtesy of Kas-Bar Realty, Inc.
Well, now I've seen EVERYTHING. A CIRCA fan (thanks, Margaret!) just sent over this listing for a spectacular Queen Anne style mansion (Is mansion the right word? I'm thinking more like ACROPOLIS OF THE OLD HOUSE GODS). It's got everything: to-die-for woodwork, ornate plaster & coffered ceilings, stained glass–the list goes on. And guess what? It's a preservation darling. The Manchester Historic Association and The Nnew Hampshire Historical Society are rallying to find someone to take this home off their hands for just $29,900. The catch is, you have to move it. I WILL MOVE IT. I WILL MOVE IT. I will move it to have that STAIRCASE.



The Details:

ADDRESS: 147 Walnut St, Manchester, NH 03104
PRICE: $29,900
FULL LISTING: HERE

DESCRIPTION: BUILDING ONLY. The George B Chandler Home. ASSESSED AT $639,900! Be part of history and assist The Roman Catholic Church, the Manchester Historic Association and The NH Historical Society as we all rally to save, restore and protect one of Manchester's and NH's most elegant, astonishing and Historic icons. (SW Corner of Beech and Myrtle St). This 30 room modified, Queen Ann Victorian mansion MUST BE MOVED and relocated to another location which will enhance its stature, historical significance and monetary value. Projected uses are endless for residential, commercial, office, lodging or civic organizational uses. Additional, ornate architectural features hidden under siding. You could instantly become part of Manchester History. Your legacy could be preservation of this beautiful estate for all future generations to enjoy. Join with us in this journey, labor of love! Property being conveyed AS IS". Seller makes no warranties and is not responsible for conditions contained within.

The Eye Candy:



I mean, COME ON. Can you even?!?


PINCH ME.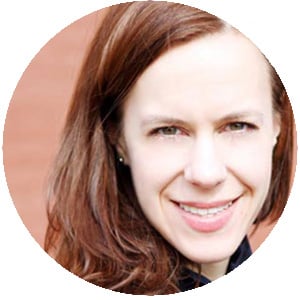 AUTHOR ELIZABETH FINKELSTEIN
Elizabeth is the founder of CIRCA and a practicing writer, architectural historian and preservation consultant living in Brooklyn, NY. Elizabeth has loved historic houses for as long as she can remember, having grown up in an 1850's Greek Revival gem that was lovingly restored by her parents. Elizabeth, her husband Ethan and their beagle Banjo remain on a relentless hunt for their perfect "Thanksgiving house."