Why You Don't Need a Professional Background in Restoration to Fix Up an Old House
By Elizabeth Finkelstein.
I first fell in love with the wonderful Amy Heavilin of Vivacious Victorian years ago, when I began reading about her adventures restoring her incredible Victorian house with her husband. And guess what? She's still married! Amy and her husband are an inspiration to all young couples out there who would love to restore an old house but don't know where to begin. The best part? They are entirely self-taught. I couldn't wait to sit down for an interview with Amy to find out how they do it. Listen to learn how fixing up an old house can actually improve your relationship, why you don't need a professional background in restoration to fix up an old house, and what Amy & I both believe that HGTV might just be getting wrong!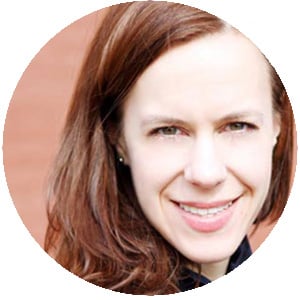 AUTHOR ELIZABETH FINKELSTEIN
Elizabeth is the founder of CIRCA and a practicing writer, architectural historian and preservation consultant living in Brooklyn, NY. Elizabeth has loved historic houses for as long as she can remember, having grown up in an 1850's Greek Revival gem that was lovingly restored by her parents. Elizabeth, her husband Ethan and their beagle Banjo remain on a relentless hunt for their perfect "Thanksgiving house."