by Elizabeth Finkelstein
Living in New York's Lower Hudson Valley, I'm surrounded by incredible old houses. I see them every day; I gawk at them, I take pictures of them, I drag all of my out-of-town guests on long neighborhood walks, and I talk ad nauseam about them. My entire town is eye candy; frankly, it's why I live here. Every so often, the opportunity presents itself for me to visit an old house being sold nearby. AND I JUMP AT THE CHANCE.

As you probably know by now, the fabulous team over at Houlihan Lawrence has been sending buckets of gorgeous historical home listings our way, which we've been lucky enough to showcase on CIRCA. When they asked me to spend a bit of time looking into the story of this amazing estate for sale in Dobbs Ferry (just 15 minutes from my house, and a hop, skip and a jump from New York City), I was practically squealing with delight.

I mean, can you blame me? As much as the photos show off the home's features, this one really has to be seen to be believed. The texture, overall feeling of history and quality of the materials are just things you can't capture in a photo.

THIS HOUSE HAS SPOILED ALL OTHER HOUSES FOR ME.





Here's the thing: I see a lot of amazing old houses, but this one is really special. THIS ONE is much more than just incredible architecture. I actually feel a much deeper personal connection to it, because it reminds me a bit of the home I grew up in. As you all probably know by now, CIRCA comes from a very personal place for me, having been born out my frustration in watching my parents try to market and sell my 1850s Greek Revival childhood home. It was a house that my parents restored with their own two hands, much as the owners of this house did when they purchased it 16 years ago.

My parents' house was in such bad shape that the realtor who sold them the house said that they were the first people who would even get out of the car when he pulled up with them to show it. Of course, 30 years later, when they went to sell it, it was a showpiece. Yet it was going to take a special buyer—and they had a very hard time finding them. Inspired by my parents' story, I started CIRCA with the intention to build a large community of people who already loved and understood historical homes. People who couldn't imagine buying anything BUT an old house.

I digress. Let's get back to this house. THIS kind of house is why I started CIRCA. Though I have to be honest—when I first drove up to it, it made me a bit nervous. The outside is so unbelievably spectacular that I was bracing myself to be woefully disappointed with the interior (I could already picture the all-white walls and open floor plan).





So, you can imagine my delight when I pushed open the 5-foot wide front door (seriously, it's the MOST AMAZING DOOR I'VE EVER SEEN) and saw that the inside is even better than the outside.

This is the first thing I saw:





RIGHT!?!?

I have been in a LOT of old houses, but I have never, ever been in an old house like this one. The house has EIGHT WORKING FIREPLACES, one of which is in an inglenook. And when I met the owners (who raised 5 children here), and heard how much love and care went into restoring every single detail in this home, I knew why it felt so special. Because this is a house that has been loved very deeply.

See this? Quarter-sawn oak paneling EVERYWHERE. It's almost unreal.





A few things were very obvious to me as soon as I stepped inside. For one, I could tell that this house has been meticulously cared for. Having grown up in a restoration project, I can say from experience that you simply cannot restore an old house to this level of detail without becoming familiar with every nook and cranny.

I was struck when I first entered this house at how light it felt despite the dark wood. And the owners told me that the many, many windows were so filthy when they bought the house that you hardly saw any light come through. You can imagine how dark it must have felt. And they restored EVERY SINGLE ONE.





(Another thing you can't tell from the photos is that the dining room windows have the most beautiful opalescent detailing in this wonderful blueish/purple color. Amazing.)




Also, I could tell right away that this is a house with pedigree, because every single appointment has been meticulously designed. Like many of the old estates along the river, this was built as a summer house. Michael and Mary Van Beuren were the original owners, and they came from extreme wealth; Michael was an heir to the Campbell's Soup fortune and Mary's father was the successor to John Rockefeller as CEO of Standard Oil. It was built by a very esteemed architect by the name of Algernon Bell and was known as the "Tee House" and later as "Topside", and it's thought that all the little T's in the stained glass designs are a nod that those names.





I'll say one final thing about this house, and that is how livable it feels despite its size. No one wants to feel like they're living in a museum, and in a 9,000 sq. ft house of this stature, it's a challenge to balance the preservation of history with the comfort of modern convenience. There's a careful art to that, and it's something I like to call working with the house. A lot of people TRY to do this, but they don't get it right. They update the kitchen and bathrooms to the latest trends, and break up the flow of the home. And once that gone, there's no getting it back.

These owners did not make that mistake, and so it's difficult to know when you walk around the house which parts are new and which are original. It all just feels right.





The kitchen is newer, and yet it maintains the proportions, the tones and the materials that are carried through the rest of the house. The garage is actually an addition in disguise; it blends so seamlessly with the rest of the house that one would swear it was part of the original configuration.





The icing on the cake? There's an art studio in the tippy-top. OBSESSED.




Thank you to the amazing team at Houlihan Lawrence for allowing me the opportunity to get to know this incredible property, and here's hoping it lands in the most loving hands! The asking price is $3,650,000. For more information, contact Rory Tishelman (914.671.1757) or Carolyn Joy (646.246.8949), or visit the full listing on CIRCA or over at Houlihan Lawrence.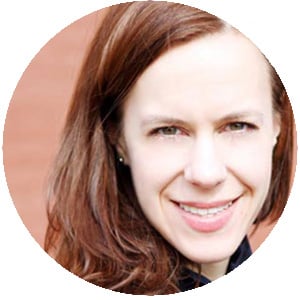 AUTHOR ELIZABETH FINKELSTEIN
Elizabeth is the founder of CIRCA and a practicing writer, architectural historian and preservation consultant living in Nyack, NY. Elizabeth has loved historic houses for as long as she can remember, having grown up in an 1850's Greek Revival gem that was lovingly restored by her parents. Elizabeth, her husband Ethan and their beagle Banjo remain on a relentless hunt for their perfect "Thanksgiving house."