This Art Deco House is an Incredible Time Capsule
by Elizabeth Finkelstein

A little bit of Miami Beach is alive and kicking in Baltimore, Maryland, where this jawdropper of an Art Deco house is for sale. I'm a total sucker for anything mint green, so I couldn't help showing it a little love here on CIRCA. Besides, there are PLASTIC PINK FLAMINGOS. Sign me up!

(Hey, locals: There's an open house this Saturday, May 20th from 11am-2pm!)



2105 Erdman Ave, Baltimore, MD

Asking Price $250,000
2 beds, 2 baths 1,189 sqft

As seen in "Washington and Baltimore Art Deco – A Design History of Neighboring Cities" 2014 and "Baltimore Deco" 1984 this is the 1947 Eisenberg Residence, "one of Baltimore's most interesting Deco houses" designed and built by B.N. Eisenberg. Located in Mayfield with views of Lake Montebello. This on-trend tiny house awaits her new owner. Some mid-century modern furniture will be included. Rare.

For more information visit the full listing over at Guerilla Realty.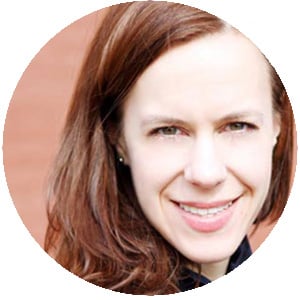 AUTHOR ELIZABETH FINKELSTEIN
Elizabeth is the founder of CIRCA and a practicing writer, architectural historian and preservation consultant living in Nyack, NY. Elizabeth has loved historic houses for as long as she can remember, having grown up in an 1850's Greek Revival gem that was lovingly restored by her parents. Elizabeth, her husband Ethan and their beagle Banjo remain on a relentless hunt for their perfect "Thanksgiving house."