There's an Incredible Frank Lloyd Wright House for Sale Just Outside of NYC
by Elizabeth Finkelstein
Houlihan Lawrence has a pretty spectacular portfolio of homes for sale just north of NYC (In my next life, I'm hoping they'll hook me up with that crazy-beautiful Tudor estate that I've been swooning over all week). I nearly fell out of my chair this morning when this c. 1948 stunner landed on CIRCA, and knew immediately that something this good could only come from the master himself: FRANK. LLOYD. WRIGHT.
It's located a mere 50 minutes from NYC, and, like all of Frank Lloyd Wright's houses, seems to blend seamlessly into the landscape (it sits on over an acre). This is the real deal, guys—even the furniture has Wright's name on it. Then again, who's looking at the furniture? I'm sure your eyes are still glued to the carport. I WOULD BUY IT FOR THE CARPORT ALONE.




11 Orchard Brook Drive, Pleasantville, NY

Asking Price $1,500,000

The Sol Friedman House is an extraordinary masterpiece designed by Frank Lloyd Wright, nested on a bucolic site in renowned Usonia. Documented by architectural photographer Ezra Stoller and featured in numerous publications including Architectural Forum and the NY Times. Full-time home or amazing hidden retreat up a private drive approximately 50 minutes north of Manhattan. Presenting home-as-art, an innovative overlapping circular masonry design uniting structure and nature. Inside, the curving living space gives a sense of movement and connectivity to the outside, not unlike a tree house floating in the woods. Magnificent stone center fireplace & marvelous oak built-ins and furniture, designed by Wright himself, shows his genius in their utility. Just adjacent to the main house, atop the properties rising stone wall is a distinctive concrete formed pedestal carport; a mushroom seemingly growing up from the ground. A private residence respected and cherished.

For more information, visit the full listing over at Houlihan Lawrence.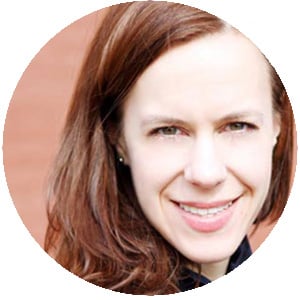 AUTHOR ELIZABETH FINKELSTEIN
Elizabeth is the founder of CIRCA and a practicing writer, architectural historian and preservation consultant living in Nyack, NY. Elizabeth has loved historic houses for as long as she can remember, having grown up in an 1850's Greek Revival gem that was lovingly restored by her parents. Elizabeth, her husband Ethan and their beagle Banjo remain on a relentless hunt for their perfect "Thanksgiving house."