by Elizabeth Finkelstein

When you do what you love for a living, and make it as public as I have made CIRCA, a funny thing happens: People start "thinking" of you a lot. Or, at least, they say they do. For me, this usually comes in the form of "I thought of you yesterday because I drove by a crazy looking salvage dump and you would have loved it," or "Have you seen so-and-so's house yet? You should become friends with her just to see her staircase! Thought of you as soon as I stepped inside!" or "You saw that amazing house that was just listed in XXX town, right? It totally made me think of you!"
I really should just wear a shirt that says "Skip the Niceties, Let's Just Cut Straight to the House Talk," but I think it's probably a little obvious at this point. (And for what it's worth, I'm totally ok with this, so please, world, DON'T STOP.)
Last night, my neighbor, Hope (who loves old houses and beagles, just like me) told me about this ridiculously beautiful house for sale in Pittsburgh—where the architecture never ceases to blow my mind. I've always been more of a small, cozy space kind of girl, but have long admired people who endeavor to fix up huge, old mansions. Check out the moldings, have you EVER seen anything like them? Amazing, right!?


311 Highland Ter, Pittsburgh, PA

5 bed, 4 baths, 3,692 sqft
Asking Price $299,900

Built in 1910 by famed architect Frederick Sauer this stately home sits in the hills overlooking Aspinwall. Just waiting for the right person to return it back to its former glory, the house features approximately 3600 Sq feet of living space. Architectural details include a magnificent staircase with a huge stained glass window, ornate moldings, pocket doors, original hardware, teak fireplace mantel in the dining room and a billiards room in the basement. Each bedroom has its own fireplace. The all brick exterior has two covered porches, newer roof, newer lined gutters, newer driveway, newer retaining wall and sewer line. This home has been owned by the same family since 1920 and is being sold 'as-is'

For more information, visit the full listing over at Piatt Sotheby's International Realty




Psst… love fixer-uppers? Follow our Instagram feed @cheapoldhouses where we feature gorgeous historical homes that are LOADED with vintage beauty and for sale for under $100,000.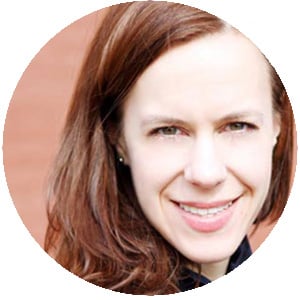 AUTHOR ELIZABETH FINKELSTEIN
Elizabeth is the founder of CIRCA and a practicing writer, architectural historian and preservation consultant living in Nyack, NY. Elizabeth has loved historic houses for as long as she can remember, having grown up in an 1850's Greek Revival gem that was lovingly restored by her parents. Elizabeth, her husband Ethan and their beagle Banjo remain on a relentless hunt for their perfect "Thanksgiving house."