The $89,900 House That is Blowing Up the Internet
by Elizabeth Finkelstein

I have a message for all the budding artists and old house professionals out there: You CAN make a living doing what you're passionate about, while at the same time doing GOOD FOR THE PLANET. I've always been a complete old house fanatic, but never in my wildest dreams would I have thought that I would be in a position to share beautiful fixer-uppers badly in need of saving with the entire world. And to see them wind up in the hands of people whose only motive is to love and restore them? Well, I couldn't ask for more.

If you haven't yet seen my latest for Country Living Magazine, head on over there to join the more than 37,000 people who have shared this incredible South Carolina home, on the market for just $89,900 and located within a beautiful historic district in the city of Darlington. The piece was also picked up in numerous other publications, including Cosmopolitan and House Beautiful. According to the realtor, the phones have been ringing off the hook. Time to get this beauty SAVED!

I've included a few photos below just as a tease—You'll get the complete package over at Country Living.
Special thanks to Coldwell Banker McMillan and Associates for allowing me to write about this gorgeous home!




Love cheap, beautiful old houses?

Follow CIRCA's latest Instagram feed at @CheapOldHouses, on which we showcase only gorgeous historical homes for sale for under $100,000.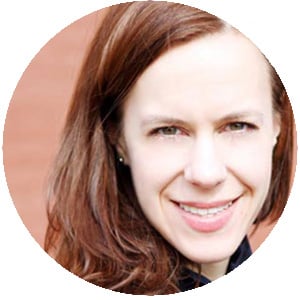 AUTHOR ELIZABETH FINKELSTEIN
Elizabeth is the founder of CIRCA and a practicing writer, architectural historian and preservation consultant living in Brooklyn, NY. Elizabeth has loved historic houses for as long as she can remember, having grown up in an 1850's Greek Revival gem that was lovingly restored by her parents. Elizabeth, her husband Ethan and their beagle Banjo remain on a relentless hunt for their perfect "Thanksgiving house."