Image courtesy of John Poole at A Preservationist's Technical Notebook.

I've got a Black Friday deal for you: Buy the house of your dreams, and we'll toss in some local hero worship for free! There's a 1789 house in Milford, Connecticut, in desperate need of love right now, and time is ticking! After the owners put forward a plan to demolish the building, the Milford Preservation Trust reached an agreement with them that the house could be saved on one condition: that it be purchased by January 2014 for $200,000 cash. Trust me, if you bought and restored this house, many a Milford resident would kiss the ground you walked on.

What am I thankful for this year? That for 224 years, our ancestors had the foresight to keep this beauty alive. There are scant few Dutch gambrel homes left in America, and those that survive need to be cherished! I would give my EYE-TEETH to live here. (Side note: Can the preservation world please band together and make Black Friday a day to celebrate fixer-uppers near and far? More bang for your buck, immensely rewarding, and a heck of a lot more heartfelt than anything found in aisle 7 at Walmart!)


[twocol_one]

Image by Tim Chaucer, courtesy of A Preservationist's Technical Notebook.

SANFORD/BRISTOL HOUSE. Double Dutch gambrel colonial home (c. 1789) for sale. 2388 square feet. 0.3 acre lot included. Located at 111-113 North Street in Milford, Connecticut Historic District. A scenic area with Wepawaug River view, and home values ranging from $500K-$750K. Must be sold as is, with no contingencies, before January 13th, 2014, or will be demolished. $200,000 cash, firm. Home convenient to highways, train, Long Island Sound and beaches. 90 min. to NYC. Excellent opportunity for preservation-minded restorationist-reseller, or home owner willing to reinvest for future returns while residing in a beautiful location.

Contact [email protected] (860 693-1313) or [email protected] ASAP for details.

More on the home in the Milford Mirror and on A Preservationist's Technical Notebook.



Image by Connecticut Trust For Historic Preservation/Greg Farmer, courtesy of A Preservationist's Technical Notebook.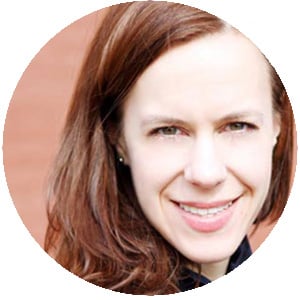 AUTHOR ELIZABETH FINKELSTEIN
Elizabeth is the founder of CIRCA and a practicing writer, architectural historian and preservation consultant living in Brooklyn, NY. Elizabeth has loved historic houses for as long as she can remember, having grown up in an 1850's Greek Revival gem that was lovingly restored by her parents. Elizabeth, her husband Ethan and their beagle Banjo remain on a relentless hunt for their perfect "Thanksgiving house."