Save This House! An Endangered Arizona Ranch With Architectural Pedigree
by Elizabeth Finkelstein
Our friends over at the Tucson Historic Preservation Foundation (THPF) tipped me off to a pretty stellar, ninety-acre historical property in imminent danger. They describe it as "a 1938 guest ranch designed by Margaret Fulton Spencer, one of American's first women architects," and "a survivor of Southern Arizona's golden age of Guest Ranching." How fun is that? But because it's for sale and lacks any preservation protections, the ranch could be purchased and torn down, if it doesn't fall into the hands of a preservation-minded buyer.
Preserving a place like this seems like a no-brainer to me, but it's amazing how little regard there seems to be for history, at least when it comes to big developers. So, for the trillionth time in my life as a historic preservation professional, I find myself asking, "why, why, why don't people get it?!"
But you guys get it, right? Of course you do. THIS IS WHY I STARTED CIRCA.
I mean, just LOOK at this place. It's gorgeous (By the way, many thanks to Jude Ignacio and Gerardine Vargas, who took these amazing photos for the THPF).





Here's a bit about the property, from the THPF:
The home is situated on a ninety-acre tract of rolling foothills in the Tucson Mountains, surrounded by untouched Sonoran Desert and centuries-old saguaros, stands Rancho de las Lomas, a surviving iconic example of Guest Ranch architecture and the most important design achievement of one of America's first female architects, Margaret Fulton Spencer.





During the early 1940s, Las Lomas hosted numerous parties and events. Famous guests including Clark Gable, Hopalong Cassidy, Eleanor Roosevelt and Frank Lloyd Wright. In March of 1943, the Chicago Tribune noted that in the early 1940s the Ranch hosted and was the location of the Geneva College for Women, a progressive women's school affiliated with Mount Holyoke College previously housed at the Chateau de Bossey in Celigny, Switzerland.





Today, Rancho de las Lomas is for sale. Sitting on just under 90 acres, this remarkable property is at high risk for redevelopment. With no preservation easements, no historic designations, and few regulatory options, the future of Margaret Fulton Spencer's most important architectural work in its undisturbed desert setting is at risk of being lost forever. With a thoughtful preservation plan and a preservation-minded buyer, this property could make an incredible boutique hotel, extended-stay winter retreat, or luxury spa.





TFHP's website goes into much more depth about the history of the ranch and the threat that it currently faces. If you're interested in being a part of the effort to save it, check out the real estate listing or contact the THPF at [email protected] And don't miss these amazing historical photos of the ranch, courtesy of the Tucson Historic Preservation Foundation Archive.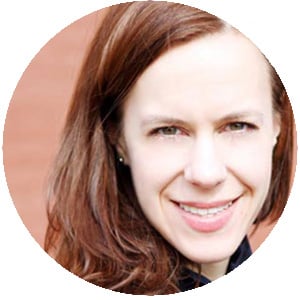 AUTHOR ELIZABETH FINKELSTEIN
Elizabeth is the founder of CIRCA and a practicing writer, architectural historian and preservation consultant living in Nyack, NY. Elizabeth has loved historic houses for as long as she can remember, having grown up in an 1850's Greek Revival gem that was lovingly restored by her parents. Elizabeth, her husband Ethan and their beagle Banjo remain on a relentless hunt for their perfect "Thanksgiving house."