by Elizabeth Finkelstein
Another day, another crush-worthy CIRCA house. Ohio, I'm coming!!! Anyone else notice how many STUNNING old houses there are in Ohio? I mean, just LOOK at this one!!! How perfect would this house be for conversion to a bed & breakfast? I'd stay there in a snap, especially since I have a rule that I'll never stay at a bed & breakfast that doesn't have a mansard roof (oh, admit it, deep down you feel the same way). Best part? It's for sale on CIRCA!

You can race me to the bank. But just heed my warning: When mansard roofs are involved, I can be ruthless.





I LOVE THIS HOUSE.





Here's what the listing has to say:

This mid 19th century historical brick Victorian (French Second Empire style) is situated on an exquisite lot. The home offers 6 grand bedrooms, 3 full baths, 1 wood burning fireplace, 2 decorative fireplaces, stunning detailed built-ins throughout, working elevator to the 1st & 2nd floors, and an in-ground heated pool.

I'll take a poolside cocktail with my mansard, please.





Are you seeing these fireplace mantels!?!?





The adundance of swoon-worthy French antiques were lovingly selected by the owners. Per the listing:

Professor Robert Marshall & wife Kathryn bought the home in 1957. They loved to travel, returning home from France with elegant crystal chandeliers which are still displayed in the home. The Marshalls loved entertaining and were very good at it — Author Carl Sandburg, Lord Caradon, Marcelline Hemingway (that's Ernest's eldest sister!) are just a few of the famous people to have stayed at this historical home.





STAIRCASE PERFECTION.





You know what I think? I think bedside fireplaces are highly underrated. It should be illegal to construct a bedroom without a fireplace.





These owners are fortunate to have a very smart realtor — Stephanie VanGundy of Delaware Realty Co. — and I see lovely things in this house's future! The listing price is $429,000. For more photos and information, checking out the full listing HERE.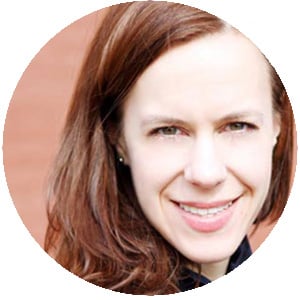 AUTHOR ELIZABETH FINKELSTEIN
Elizabeth is the founder of CIRCA and a practicing writer, architectural historian and preservation consultant living in Brooklyn, NY. Elizabeth has loved historic houses for as long as she can remember, having grown up in an 1850's Greek Revival gem that was lovingly restored by her parents. Elizabeth, her husband Ethan and their beagle Banjo remain on a relentless hunt for their perfect "Thanksgiving house."