Here's a Fabulous Opportunity to Own Three Neighboring Victorian Homes at Under $70,000 Each
by Elizabeth Finkelstein
While doing some reach for a post I wrote this week for Country Living Magazine, I happenstanced upon an incredible opportunity for the right investor, or someone who just loves fixing up old houses! These three Victorian homes are all clustered together as neighbors in Stafford, Kansas, and are for sale for unbelievably low prices. The realtor "would really prefer to package these properties together under an LLC with investors. And have a preservation trust/hunting lodge/B&B with enough funds to adequately preserve and showcase these wonderful properties." For more information, contact Clare Moore of Claremont Realty and Management at (316) 682-5803.



More from the realtor/owner:

I'm attaching a history about Stafford which focuses on the Larabee family and their involvement in the flour milling industry. In 1920 the Larabee Flour Mill employed about 2000 people across the Midwest. Yes, that's right, 2000 employees. They may have been the largest employer in Kansas except for the railroad. And they were headquartered in Stafford until 1917. At that time they were the 3rd largest flour milling operation in the USA with land, elevators and mills scattered across the MIdwest. In 1917 they moved their headquarters to Kansas City. The Henderson House was built by the head flour miller for the Larabee Flour Mills. He built a nicer home than his bosses so had to exit. He traded houses with my Great Grandmother Henderson, Thus, that is why it is in our family today.


1
201 Green St, Stafford, KS

Asking Price: $64,900
4 beds 4.5 baths 2,893 sq.ft.
Full listing available at Claremont Realty and Management

Charming 1905 Victorian home. Could be a great hunt lodge or single family home. 4 bedrooms, 4 1/2 baths, Living room, family room, formal dining, commercial kitchen. Huge rec room/attic on 3rd floor. Upgraded in 1995 with 3 HVAC units, new electrical (except lights), new plumbing, $20,000 foundation repair. Roof was replaced in 2009. Partial unfinished basement. Pantry off kitchen is 13.5×4.5. Also, an enclosed back porch for lots of storage. The Hallways on both the ground floor and 2nd floor are 5 feet wide. Huge original bath on 2nd floor has clawfooted tub with shower. The other 3 baths are all standup shower arrangements. All 3 bedroom on the 2nd floor have their own private bathrooms. This house has been used as part of a bed & breakfast operation and has been the primary food service area with the commercial kitchen. The license is current both to use the kitchen as a commercial kitchen and as a food processing kitchen. We have made jelly for commercial sale in this kitchen. The dining room was completely redecorated in Spring, 2015. Property is sold in 'as-is' condition. Furnishings can be purchased by adding $5000 to the price of the property. This home could be a turnkey family home or a hunt lodging facility. Could also be a commercial restaurant because of the licenses in place.



2
216 Green St, Stafford, KS

Asking Price: $69,900
7 beds 8 baths 3,238 sq.ft.
Full listing available at Claremont Realty and Management

Fabulous Turnkey Hunting Lodge with 12 beds and linens for everyone. Huge Great Room with 55 inch TV and lots of gathering space. (Pavillion was constructed in 2005.) Bring your hunters for maximum comfort and hunting in the best hunting venue in the country. Deer, pheasant, quail, duck, goose, turkey. Stafford is in the middle of the North American Flyway. Main house has 6 Bedrooms with 6 private baths and 7th full bath in the Pavilion-Great Room. There is a converted garage that is a 7th bedroom with an 8th full private bath with step-in shower. We call this our tiny house. Covered patio is attached to the Pavilion. Outstanding entertainment facilty. The Pavilion is 32×36 feet. This homes sets on a 1/2 city block. The whole house was rehabbed in 2005-06. In 2005-New electrical, Plumbing, roof(50 Yr), HVAC (3 units, one for 1st floor, one for 2nd floor and one for Pavilion), foundation repair, Paint. Add $7500 to price for furnishings. Ready to go hunt lodging or single family home for large family. Property sold in as-is condition. House is eligible for Landmark designation.



3
518 W Stafford St, Stafford, KS

Asking Price: $64,900
4 beds 3.5 baths 1,976 sqft
Full listing available at Claremont Realty and Management

A gorgeous 2 story Mini-mansion built in 1905 with amazing appointments… elaborate woodwork, fretwork divider between parlors, very ornate staircase, 11 stained or beveled leaded glass windows, original brass light fixture, elaborate wrap-around porch, beautiful pine wood flooring. 4 bedrooms, 3.5 bathrooms. Out buildings include original wash house (storage shed), 2-hole privy, and bike house (storage). Bricked Patio. Sprinklered front and side yard. Home sits on 1/2 city block, Ornamental street lighting. This home is listed on the National Register of Historic Places. Very interesting history. New furnance about 5 years ago and new coil and air condenser unit in 2015. New Roof in 2009. Electrical and plumbing replaced in 1979. Heirloom furnishings could be included for $15,000 additional.



Love cheap, beautiful old houses?

Follow CIRCA's latest Instagram feed at @CheapOldHouses, on which we showcase only gorgeous historical homes for sale for under $100,000.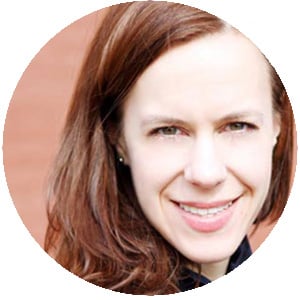 AUTHOR ELIZABETH FINKELSTEIN
Elizabeth is the founder of CIRCA and a practicing writer, architectural historian and preservation consultant living in Nyack, NY. Elizabeth has loved historic houses for as long as she can remember, having grown up in an 1850's Greek Revival gem that was lovingly restored by her parents. Elizabeth, her husband Ethan and their beagle Banjo remain on a relentless hunt for their perfect "Thanksgiving house."