by Elizabeth Finkelstein
I have a serious weakness for the Italianate style. This certainly stems from too many years spent living in Brooklyn, admiring the great brownstone-lined streets found all over New York (for a crash course in this style of architecture, spend a day getting lost in the beauty of Brooklyn Heights, Fort Greene, Cobble Hill or Park Slope). Of course, Italianate in NYC doesn't come cheap, so my heart skipped a beat when I came across this brick charmer, located in the historic district in New Market, Virginia and listed for $199,900. She needs work, but she's a beauty inside and out. At nearly 4,000 sf, she's also a lot bigger than she seems from the street. Anyway, what does that matter? There are six fireplaces inside!





Ready to roll up your sleeves? Check out the full listing HERE.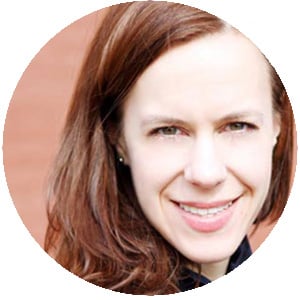 AUTHOR ELIZABETH FINKELSTEIN
Elizabeth is the founder of CIRCA and a practicing writer, architectural historian and preservation consultant living in Brooklyn, NY. Elizabeth has loved historic houses for as long as she can remember, having grown up in an 1850's Greek Revival gem that was lovingly restored by her parents. Elizabeth, her husband Ethan and their beagle Banjo remain on a relentless hunt for their perfect "Thanksgiving house."