A Whole Bunch of Amazing Fixer-Uppers North of New York City
by Elizabeth Finkelstein (Image courtesy of Northern Dutchess Realty Inc.)
It's almost embarrassing to admit how much time I spend looking at fixer-uppers for sale. Ethan (my husband) and I do nothing but dream about landing a big, old farmhouse rife with peeling wallpaper and sited on a hill somewhere up the Hudson River, where we'd live out the rest of our days surrounded by multiple sets of pocket doors and ornate plasterwork from a bygone era. IT'S GONNA HAPPEN, JUST YOU WAIT.

You can imagine my excitement when my friend Christina Poletto (whom I met when she reached out to me to write a piece about CIRCA for Today.com) asked me to collaborate with her on a series of pieces for local publications focused on fixer-uppers for sale north of New York City, which you can read in The Journal News and The Poughkeepsie Journal. Christina was the PERFECT person to help me with this, considering she's got an eye for lovely, old things. Christina actually runs a staging and furniture refurbishment business just north of New York, so if any of you agents or homeowners needing organizing or staging, check her out at Dovetailor Design Studio!

Anyway, the two of us found far more fixer-uppers than we could squeeze into a newspaper article, so we've decided to cull together the rest of them and showcase them here, in a definitive list of the most spectacular fixer-uppers currently for sale in the counties just north of New York City. Because I know we're not the only ones who share this dream.

(Psst… We don't personally represent any of these homes. We've provided a link back to the original listing in the description for each home. Click through if you're looking for more information!).



1
58 Snake Rd, Catskill, NY

Source: HOUSE Hudson Valley Realty

$495,000
4.2 acres

Magnificent Victorian Manse with outstanding views of the Catskill Mountains. Built of brick and stone, ready for a complete restoration, this solid house is located on a bucolic dead-end road just minutes from Catskill Village. A grand staircase rises to a high ceilinged second floor of large bedrooms and a sleeping porch. The full third floor has additional bedrooms and yet another sleeping porch. Surrounded by 100 plus acres of forever-protected land this property is an ideal investment in the future. Just 5 minutes form Catskill Village.


2
20 Garfield Pl, Poughkeepsie, NY

Source: Zillow, courtesy of River Realty Services, Inc.
$199,900 (pending offer) UPDATE: Sold!
0.57 acres

This is an important historic home protected by local listing on the national, state and local registers. House is eligible for New York State historic homeowner rehab tax credits which can be considerable. Grand old Victorian in need of restoration to bring it back to the charm of yesteryear. Amazing space and architectural features you will not want to miss. Inlaid hardwood flooring and ceilings are stunning. Please see all associated documents for more info. Sold as-is. Buyer to pay NYS Transfer Tax. Cash offers only with proof of funds. **Please see agent remarks for access, showing instructions and offer presentation remarks.** Employees of Bank of America or its affiliates or subsidiaries are strictly prohibited from directly or indirectly purchasing any property owned by Bank of America.


3
210 Clove Rd, Salisbury Mills, NY

Source: SHAHAR Management LLC

$114,900 (foreclosure)
0.94 acres

This Fannie Mae HomePath Cape Cod has wide plank original floors throughout. Exposed original wood beams, 3 fireplaces, Eat-in-Kitchen, Spacious Living Room, Den & Formal Dining Room. There is also an Enclosed Deck and an additional deck great for enjoying the outdoors. 2 Car Detached Garage.


4
225 Germonds Rd, West Nyack, NY

Source: Keller Williams Realty NY

$280,000
2.26 acres

Step back into the past with this c. 1812 time-tested home built on over 2.26 acres of land. This prime corner lot location includes an expansive yard with a barn, private stream and pond. Take notice of the many historical accents throughout this classic 4 bedroom / 3 bath home in Rockland County. Tour its grounds to truly appreciate the natural beauty of this unique property. Home is in excellent school district. Convenient travel to New York City, NJ, Westchester & Ct. House is being sold AS IS. Property is currently assessed at $400,000.


5
813 Flatbush Rd, Kingston, NY

Source: Murphy Realty Group

$749,000
19.4 acres

Charming country farm with a fabulous Dutch Barn that sits 19+/- acres. Original beams,some exposed brick and so much more.Where would you find such beautiful rolling meadows and space for the animals. Farm house has 3 bedrooms and a full bath. Spacious rooms and a little love ..Could turn this home back to where it was back in the day. Located on Rt 32, half mile from Davis Park and the Hudson River. Few minutes from Kingston – Rhinecliff Bridge, Saugerties, Kingston Airport,City of Kingston and the Ulster Airport.


6
303 River Rd, Nyack, NY

Source: Ellis Sotheby's International Realty

$772,000
1.6 acres

Spectacular 1.6 acre property offering amazing Hudson River views located on a very quiet section of Grandview close to the Piermont border. Adjoins nature trail in rear. Renovate, expand or build a new home in a tranquil setting. Mid 19th Century with simple period details. Owner will suit to build approximately 4,000 sq.ft. home for asking price of 1,995,000.


7
1141 Main St, Malden On Hudson, NY

Source: Realtor, courtesy of ANDREASSEN PROPERTIES LLC

$150,000 (foreclosure)
0.41 acres

URGENT CALL FOR COSMETIC SURGERY! Originally "The Parsonage". Two outbuildings. Also two bedroom third story apartment with deck and separate entrance, for a mother daughter or income producing apartment. A consent to judgement that is in the courts, which will eliminate the liens against the house will not be completed till April23,2017.So any offers cannot be submitted until that time. Taxes based on previous assessment.


8
1437 State Route 213, Ulster Park, NY

Source: Zillow, courtesy of Mary A. Real Estate

$89,999
3.1 acres

Come and check out this farmhouse high on the hilltop. Surrounded by woods this property has lots of potential. Great views and house sits on Main street, off of 213. Enjoy nearby park, waterways and a quick ride to the Kingston waterfront to enjoy a night out – also not far from New Paltz. The house is being sold as is. There is really not a basement – the "basement is accessed from inside or out – not below grade. It is just a partial space with furnace, oil tank, etc. Crawl space for the rest of house. There is an attic for storage.


9
299 Upper Cherrytown Rd, Kerhonkson, NY

Source: Realtor, courtesy of Westwood Metes & Bounds Realty, Ltd.

$299,000
3.83 acres

This charming farmhouse has infinite possibilities for bringing it back to the gentle ambiance of another time. All the rooms are period except for the kitchen which was installed in 1935 with knotty pine cabinets and modern appliances. The room next to the kitchen with the rustic barn wood siding, hand hewn beams and wide board pine flooring was an addition to the house in the 1970's. It was used as the dining room. The stucco wall is actually the original exterior laid-up stone wall of the house. The reclaimed barn wood siding and wide board flooring came out of an old farm house. The room with the fireplace hearth was used as the living room. The chimney was removed to create a closet upstairs so the fireplace is not functioning. However it is possible to create a new chimney by installing a triple wall metal chimney for a wood stove or pellet stove. The entry way with the brick floor was used as an office. There are three Dutch doors on the first level, two of which lead to the large deck that overlooks the expansive lawn. There is a full bath on each level.


10
228 Churchill Rd, New Lebanon, NY

Source: Estately, courtesy of Dream Street Properties

$219,900
18.23 acres

What a great opportunity to open a bed and breakfast or have an amazing 2nd home and country retreat!! Beautiful Wrap around porch. 18 acres, 2 car garage, Lots of potential here..


11
10 Broadstreet Hollow Rd, Shandaken, NY

Source: Zillow, courtesy of The Machree Group, LLC

$129,000
1.8 acres

Wonderful house, constructed for the workers on the Ashokan Reservoir. Gracious sized rooms, lovely front porch. Stone fireplace, four bedrooms, four baths. This house is in rough shape; it needs someone to love it. Of the four bathrooms, only two are partially functional. We are in the process of cleaning it out.


12
18 Frost Rd, Rhinebeck, NY

Source: Northern Duchess Realty, Inc.

$599,000
8.82 acres

A Restorer's Dream – This antique Rhinebeck Farmhouse, c1750/1900, is offered for the first time! A few miles from the village, along a quiet walking road, this local family farm was home to the Frost family until just forty years ago. The present 8.8acres are a pastoral landscape of sunlit meadow, exquisite, mature specimen trees and lush flowering gardens reflected in the spring-fed swimming pond. The centerpiece of this scenery is the often-toured rare 1850s Dutch barn with its intact traditional hand-hewn beams, mortises & tenons. Nestled in a grove, is a true Scandanavian wood-fired sauna a sprint away from the pond, and there is also a heated south-facing workshop/studio. This residence was a farming family's home: Simple, practical, basic. Yes, there are the requisite wide-boards, hand-hewn beams, antique hardware & doors, 12×12 windows, and plenty of local lore. Families, animals, and crops were raised here. Benson Frost was good friends with FDR throughout their lives. This serene property provides a canvas, a platform for your vision of a true country home. The American heritage of this residence is intrinsic to Rhinebeck's history. Come, bring it back to life.


13
99 S Main St, Castleton On Hudson, NY

Source: RealtyUSA, courtesy of Speicher Select Properties

$289,900
2.78 acres

Historic 18th Century Home of Hans Van Buren that retains many of its original features and sits on 2.75 acres. The classic Dutch exterior has the original brick, wide board floors that are nearly 250 years old, a rumford fireplace, specimen trees, 16'x25′ sun porch with double doors and a view of the Hudson River across 9J. This rare find needs updating but offers great potential for an historically minded restoration. There is a separate building that is ideal for office and also a tandem 4 car garage.


14
120 Old Army Rd, Scarsdale, NY

Source: Houlihan Lawrence

$500,000
8,712 sqft lot

Use your imagination to restore this charming home to its original beauty. Living room and dining room feature original fireplaces, beamed ceilings, built-ins, paneling, and leaded glass. Great location within easy walking distance to the Scarsdale RR, shops, restaurants, hiking/biking trails, etc. *"Collector" in residence*. House has good bones but needs extensive renovation and TLC.


15
136 Hudson Ave, Chatham, NY

Source: Realtor, courtesy of Washington Square Realtors

$325,000
1.3 acres

Classic 1850 Victorian with a lovely slate Mansard roof. It is 3 floors of living, original wood floors, multiple window seats. The house has the potential to be the stately home it once was. Carriage house. Pool that needs a new liner. Private back yard with 1.3 acres of lawn and woods. Walk to all the restaurants, grocery store , movies. Great quality of life. Potential to be B & B or Inn with separate quarters for the owner. Multiple spaces for artist or studio space.


16
164 Elmendorf St, Kingston, NY

Source: Zillow, courtesy of Win Morrison Realty

$149,900
7,840 sqft lot

This historic Kingston home was originally built in 1927. Placed on a corner lot in a local neighborhood, the home has a large front porch and many windows which allow for maximum sunlight. True to it's era, it encompasses original hardwood floors, large 4-6 inch original trim, native fire places throughout the home, high 9 ft. ceilings, and a wide stair case upon the entrance. The main floor has a large kitchen, living room space, bedroom suite and full bath. Heading upstairs, the master bedrooms have wide plank flooring and decorative fire places. The attic contains a sizable third floor living space with large-scale windows and elevated ceilings. Finally, it has a new roof and is truly a diamond in the rough. This once beautiful home is in need of a new owner who will instill a rebirth and allow it to thrive to its original historic beauty.


17
168 Filors Ln, Stony Point, NY

Source: William Raveis Real Estate

$399,000
0.84 acres

THE GLAMOUR OF A NEWPORT MANSION MEETS BROADWAY & THE ARTS – Stony Point, Circa 1850. Imagine… Brick Baron James Garner built this French Maison with double brick construction, River Views & a 2 Story Barn, on a separate included deeded lot (3 Ewald Pl). Steeped in history with a flair of show business of the 20s, came Rollo Peters of NYC Theatre fame as the next owner. Through the passage of time, new owners Bill Golden (designed the famous CBS Eye) & wife Cipe Pineles (Art Dir., Vogue Magazine), added to this avalanche of splendor, mystique & character, "purging the house of frivolous aspects." The Goldens remodeled & redecorated in "good judgement & taste," in their eclectic style, creating more of a "Paris Manoir Romantique." This home served as a stage for occasions that were memorable for everyone. While living here will definitely inspire the new ownership to creatively restore the faded patina of the past, this is truly a home that one can't duplicate today, 40 mins to NYC… *** HOUSE & BARN SOLD AS IS, THIS IS NOT A SHORT SALE *** CASH OR 203K LOAN *** SALE INCLUDES SEPARATE .38 ACRE RIVER VIEW LOT WITH TWO STORY BARN, which is right next to the listing, but has a different address & street access from 3 Ewald Place. *** 168 FILORS LANE IS ACCESSED THROUGH MARIAN RETREAT EASEMENT (turn right into the Marian Retreat, 168 Filors driveway on left) *** TAXES SHOWN ARE FOR BOTH LOTS. Taxes for 168 Filors Lane are approximately 10833. Taxes for 3 Ewald Place are approximately 3525, both listed WITHOUT STAR exemption of 1873.


18
290 Ulster Landing Rd, Kingston, NY

Source: Select Sotheby's International Realty

$5,500,000
34.5 acres

This unique property is at the Rivers Edge and offers Spectacular Views. Nearly half a mile of Hudson River direct frontage and an ownership tracing back to the famed Livingston family is a once in a lifetime opportunity for some one with a dream of building and owning a grand estate on the Hudson river. The home was originally built by Dr. Livingston and remained in the family for several generations before being sold. The house, in need of complete restoration, still has original window panes, floor boards, original kitchen in the basement, a scullery and a dumb waiter going from the kitchen up to the dining room. There are also multiple building sites on the property to create your own history. There is a small watch tower facing the river and wood carved posts on the porch typical of the area in the early 1800s. Just 90 minutes from NYC, this could also be a perfect match for a developer with a vision to create a collection of high end homes with Hudson River frontage. This property has been in our family for years, and has been used as reunion site and summer home for generations. The farmhouse, barn, meadows and trails along the river are perfect for horseback riding. The river is wide and gentle at this point of the Hudson, and the commanding view from the front porch is well suited for watching the sail boats and other river traffic.


19
421 N Liberty Dr, Tomkins Cove, NY

Source: Keller Williams Realty

$169,000
1.1 acres

Imagine this….heading out the back of your home and into the wilderness! Go for a hike in your backyard, or keep traveling and before you know it, you'll be in Bear Mountain State Park!With a little vision and creativity this home would be a great weekend retreat or a primary home! Easy commute to major cities. Close to the ferry to Westchester.


20
5681 Route 22, Millerton, NY

Source: Steed Real Estate

$4,914,000
466 acres

This listing is a a 466 +/- acre farm which has been surveyed and individually described in three parts. There are natural division lines by Rte. 22 and McGhee Hill Road.The sale of any individual parcel is subject to final T/O Northeast subdivision apaproval.This listing consists of a large 13 room Victorian as described with high ceilings, generous rooms, hard wood floors and classic Victorian detail inside and out. There is also a 2 BR 1 Bath cottage, an antique poast and beam barn with new roof and a large auction/concert barn being approximately 6160 sq. ft.the approximate 170 open acres is under crop lease and will be planted again this spring.Farmer of record will be allowed to remove their crops post title transfer if applicable. Approximately 300 acres is in old and new woods with access points and wood roads. The main house could be a very interesting Bed and Breakfast after renovation. We are also inprocess of investigating allowed uses for the Auction barn.


21
1726 Old Kings Hwy, Saugerties, NY

Source: Zillow, courtesy of Win Morrison Realty

$135,000
2 acres

A stately, very well situated, 4 bedroom vintage Victorian home on a sturdy foundation, landscaped two acres with views of mountains from the front and views of one of the finest golf courses (Lazy Swan) in the Hudson Valley in the back. While it needs work to bring it back to its original glory, the large living room with a finished hardwood floor, and some of the original trim and moldings provide a great start. The location is prime, directly adjacent to the golf course, near HITS for the horse enthusiasts and on a lovely quiet country road but only a few minutes from the New York State Thruway exit 20 and close by to Woodstock, Catskill and the center of the Village of Saugerties.


22
3040 State Route 28, Shokan, NY

Source: Murphy Realty Group

$200,000
0.92 acres

Classic Victorian Home: Hardwood floors, pocket doors, large windows, original trim & mouldings, built in shelves, high ceilings, etc? OR Classic Income Producer, current owner was using the 3rd floor as an apartment w/ separate entrance, separate 2 bdrm cottage, , zoned commercial, think B&B, work & live, family compound, gallery/ studio, etc? What?s your vision? Either way, This property will need attention to bring it back to life.MAKE AN OFFER!


23
308 Main St, Catskill, NY

Source: Century 21 New West Properties

$399,000
0.3 acres

Put your imagination to work with this super opportunity on Catskill's thriving Main Street. This 10 room, brick, single family residence has served for many years as the parsonage for the First Reformed Church. Parts of the structure date back to the 1800's and many more original features remain, including hardwood floors, eleven foot ceilings and servant's stairway from the kitchen to second floor. Open the front door and you are welcomed by a 7′ wide foyer bordered on one side by a 16×25 living room and on the other by a 16×18 parlor that leads to a covered porch. The open stairway leads to the 4 bedrooms and 1 bath on the second floor, then another full stairway provides full access to a full attic with potential for a home studio. Outside is a private rear yard and a 22×24 two car garage with electric, that could easily convert to a studio.


24
2115 County Route 17, Walden, NY

Source: Better Homes and Gardens Rand Realty

$453,000
124.3 acres

Calling all builders, renovators or Historians. Over 3500 square foot farmhouse in need of renovation. Farmhouse sits on 28.3 acres of partially wooded land. There is a small barn/garage on property. The original part of the home may have been built in the 1700s. The property was used as a dairy farm called Snug Harbor in its hay day. There are 4 fireplaces, wood flooring through out, walk up attic and rocking chair front porch. Plus an additional 96 acres located in Montgomery across the road from Farmhouse is included in sale.


25
2253 Bulls Head Rd, Stanfordville, NY

Source: CENTURY 21 Alliance Realty Group

$300,000
0.66 acres

Own a piece of history with this 1780 home.Owner states that home was used as an old Quaker meeting house.Zoned as a 2 family, home can be restored to a single family home,possibly a B&B. Needs work/updating.


26
2657 State Route 23, Hillsdale, NY

Source: Copake Lake Realty

$225,000
0.28 acres

(What a) Wonderful World — go back in time when you enter this Historic Hillsdale District Home. Architectural details from days ago including a formal parlor, fireplace, wood stoves, and wide-plank floors. Kitchen redone. Zoned mixed use, but presently used as residential. Lots of options here. Needs some TLC — but well worth the investment in up and coming Hillsdale.


Love cheap, beautiful old houses?

Follow CIRCA's Instagram feed at @CheapOldHouses, on which we showcase only gorgeous historical homes for sale for under $100,000.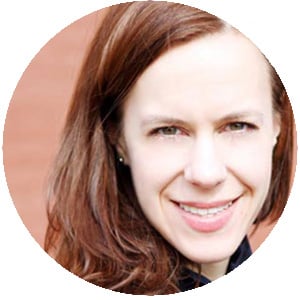 AUTHOR ELIZABETH FINKELSTEIN
Elizabeth is the founder of CIRCA and a practicing writer, architectural historian and preservation consultant living in Nyack, NY. Elizabeth has loved historic houses for as long as she can remember, having grown up in an 1850's Greek Revival gem that was lovingly restored by her parents. Elizabeth, her husband Ethan and their beagle Banjo remain on a relentless hunt for their perfect "Thanksgiving house."