Having grown up in New England, I have a serious soft spot for a classic Cape house. I've always thought of Capes as little, historical jewel boxes. Though really, what's not to love? They've got charm, history and all that New England beauty bundled up in a perfect, manageable size. But what makes today's featured Cape house even more special is that it was RESCUED! The little gem at 27 Station Avenue in South Yarmouth, Massachusetts had been boarded up for 12 years before Nancy and Garry Hopkins brought it back to life. And the best part? The house is now for sale. I. WANT. IT.

Nancy was kind enough to pass along some before-and-after shots of the house and to answer my questions about the renovation. Read on for loads of gorgeous photos and some truly fascinating history. Ever meet a house that was FLOATED to its current location? No? Well, that's about to change.



27 Station Avenue when it was first purchased by Nancy and Garry. 


HOW DID YOU GET INTO THE BUSINESS OF RESTORING OLD HOUSES?

My husband and I retired to Cape Cod from professions in aerospace and finance in Sydney, Australia. After a few 'false starts' we found we liked analyzing, designing and executing renovations on houses! Our first house was a large property consisting of 5 acres and a 1700's Cape-style house and a cottage and a barn. We realized that the beautiful Cape Cod style homes could be made more comfortable for 21st-century living in a lot of different ways.






WHAT ATTRACTED YOU TO THIS PARTICULAR HOUSE?

We had watched this home deteriorate for 12 +/- years, though we had always just thought it had 'good bones' and needed some love. When it was listed for sale, we made inquiries and found that it was being sold "as is" and was FULL of STUFF (not much of which was worth saving, I might add!) both in the house, attic, basements and barn and outhouse. The grounds were also very overgrown and full of discarded bikes, boats, metal furniture, garden elements, etc. and many old lilac bushes, apple trees, maples and lindens were in need of help as well!



The property was being sold "as is" and was full of stuff! 



WOW! TELL ME MORE ABOUT THE CONDITION OF THE HOUSE WHEN YOU PURCHASED IT.

As I said, the house was so full of stuff that we could not determine that it had no central heat, no modern septic system and no way to determine the condition of beams, joists, etc. After 2 weeks (and two 30 yard containers), our picker had it empty and we realized we had to take most of the house back to the original frame. The half bath was missing the toilet and the full bath had fallen into the 'modern' basement because the roof had leaked so badly that it had rotted the floor. A fire had blackened many of the joists and beams on the second floor! The main fireplace could not be rebuilt as the newer code would have taken up too much space, and the existing working fireplace was in the wrong place (where the new stove would go in the new kitchen).



The bones began to show as the "stuff" was cleared out. 



WHAT HAVE YOU LEARNED ABOUT THE HOUSE'S HISTORY?

My initial inspection revealed that the wooden trim of the doors and windows were "fancy trims" and not the plain trim in most Cape houses found on the Cape. Research (and some prior knowledge) led me to realize that the house was most likely built on Nantucket and then floated to Cape Cod at a later time. This was common in this area on the south side of Cape Cod as it is closer to the island of Nantucket. It was often done when the sea captains would return from whaling with substantial "change" in their pockets; they'd want bigger, nicer houses. The house was recognized by town documents as being in place in the early 1800's, but was built c. 1740's.



The interior gets stripped down to the original frame 



DID YOU ENCOUNTER ANY SURPRISES (GOOD OR BAD!) DURING THE RENOVATION?

The 'good' surprises were many 17th & 18th century doors with hardware and many original blown glass panes in the original windows. There was also a fabulous top portion of a magnificent corner cupboard which we designed the kitchen to feature (scroll down to the "after" photos to see)!! The restoration of the barn included rebuilding the roof and removing the "attached' outhouse and repositioning it to the far side of the yard for garden storage.



Cleaning up the exterior! 



WHAT IS ONE PIECE OF ADVICE YOU WOULD GIVE TO SOMEONE THINKING OF EMBARKING ON A FIXER-UPPER PROJECT?

My most important piece of advice is to live "with' the project for a time to get used to knowing what it needs and what your priorities are for your dream house. Also plan for many "surprises" both good and bad — these can cost money! But saving an old house with so many beautiful features (that, frankly, just aren't built into homes today) is not only rewarding — it makes life seem very worthwhile!



Remember this original cabinet when looking at the "after" photos below! 



DO YOU HAVE ANOTHER PROJECT ON THE HORIZON?

Our next project is uncertain at present, but we have been considering moving an antique barn to a 5-acre parcel of land we own which has fabulous views over the marsh and out to sea on the northside of the Cape! Who knows!


THE BEAUTIFUL REVEAL!
The original half-cabinet is featured prominently in the kitchen. 



YOU ARE WONDERFUL! HOW CAN PEOPLE FOLLOW YOUR WORK?

We have a website with some photos of previous restorations — our consulting business is called renovation Design Consultants. We can be reached at PO Box 6 Cummaquid, MA 02637 or on 508.694.6036 (land) 508.362.1469 (mobile). I am on Facebook as well. Garry designs and makes fabulous cutting boards (as you need another hobby to fill in time waiting for tradespeople!) and he can be found in his Etsy shop.





THANK YOU NANCY AND GARRY!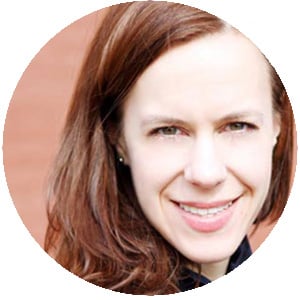 AUTHOR ELIZABETH FINKELSTEIN
Elizabeth is the founder of CIRCA and a practicing writer, architectural historian and preservation consultant living in Brooklyn, NY. Elizabeth has loved historic houses for as long as she can remember, having grown up in an 1850's Greek Revival gem that was lovingly restored by her parents. Elizabeth, her husband Ethan and their beagle Banjo remain on a relentless hunt for their perfect "Thanksgiving house."