CIRCA is wrapping up its fourth official month, and with the impending dawn of the new year I've been spending some time reflecting on what has been an incredibly fun and rewarding period of trial, error and successes that I hope will continue for many years to come! I have been amazed and overwhelmed by how many wonderful people and old houses I've been introduced to so far through CIRCA. To everyone who has jumped aboard the cookie cutter crusade: THANK YOU and please continue to spread the old house love!

This entire project is nothing if not a labor of love which has, I suppose, been festering inside me for years. For as long as I can remember, I have been the textbook definition of an "old soul" and a TOTAL OLD HOUSE NUTCASE. I mean, it can get really annoying sometimes. I wish I could take a walk or a drive like a normal person and not have to stop to look at every house I pass that has even the most remotely interesting thing about it. But I can't. (Mom, I blame you for this!)




Step one: Marry old-house loving husband. (Thanks Heather Bohm-Tallman for the amazing photo!)

Not surprisingly, I married a hopeless romantic. And Ethan and I have literally been shopping for a house for YEARS. Maybe 10 years. As long as we've known each other. When we first met in Brooklyn, Ethan's mother's family was selling her childhood home, Valley of the Winds, and we had a brief conversation about moving to the 200-acre New Hampshire farmhouse and living off the land.



Valley of the Winds.

Now, both my parents' Greek Revival house and my aunt's Saltbox are on the market. I want to see everything fall into good, loving hands. Meanwhile, our personal search is bordering on the obsessive. It seems that almost every weekend Ethan, our beagle Banjo and I are driving outside the city, staring off over hillsides and dreaming about restoring country houses. Because let's be frank: Brooklyn is just too darn expensive! Who's with me on that?!



My aunt's Massachusetts Saltbox.
My parents' upstate New York Greek Revival.

2014 is the year of the house.

This year, I'll be peppering in a lot more of my little family's personal journey to find the house of our dreams. We're not looking for a pristine mansion. Ethan wants a barn; Banjo wants a backyard. I want some architectural detail. We're looking for something warm, inviting, and with just enough potential that we can bring it back to life. Something we can nurture; something we can make our own. Because Ethan's design agency is located in Brooklyn, we need to be within a 90-mile (give or take) radius of the big city. Which is why I'm calling this personal journey of ours "90 Miles to Heaven."

My mother came to visit three days ago to Christmas shop. I think we spent about 1 hour shopping and 71 hours looking at Zillow. In between bouts of "Oh my gosh LOOK IT HAS A BARN" and "AHHHHH I LOVE THAT FIREPLACE" and getting up and doing little jumpy dances around the apartment, we found a handful of houses that are on our wishlist for the time being. Before each of these realtors get a phone call from me, I'm sharing them with you today. Enjoy! (oh, and feel free to click on the top photo of each listing to be taken to the listing site!)

236 Montgomery Street, Newburgh, NY

$189,000

Ethan and I have driven to Newburgh more times that I can even count in the past two years, trying to figure out if and how we can make it work. Newburgh has a reputation for its crime, but it also has some of the most beautiful architecture in New York State. We're talking Second Empire mansions by the handful, built by some pretty major architects of their day (you can read all about it HERE). But there's something about this little c. 1837 rowhouse that speaks to me. Maybe it reminds me of Brooklyn (actually, I suppose you could say that all of Newburgh is reminiscent of what Brooklyn probably looked like 25 years ago). If I were to buy in Newburgh, I'd personally want to be close to Montgomery Street, where all of the houses have sweeping views of the Hudson River.



145 Gidney Avenue, Newburgh, NY

$249,800

Anyone else constantly torn between the allure of city life and the idealism of buying a house in the country? I think Ethan and I have this conversation at least every other day. This c. 1810 farmhouse is actually in the city of Newburgh, but has all the charm of something right out of Early American life. I am head-over-heels for the details inside this one. Totally transports me to another time. LOVE LOVE LOVE.



210 Clove Road, Salisbury Mills, NY

$160,000

How cute would this little stone-and-wood cottage be all lit up for Christmas? I love the beams on the ceilings, and the stone fireplaces. This is ADORABLE. It's more rural than some of the others we're looking at, but Banjo HAS always wanted some space to run around. This might do the trick.



229 Bethlehem Road, New Windsor, NY

$275,000

I think I just died and went to stone house heaven. I have ALWAYS wanted a stone house. Seriously, how charming is this c. 1792 home? The current owners have obviously put a LOT of love into its restoration, and it's clear they have very good taste. I can't get enough of the dining room and — again, not surprisingly — I'm a sucker for those ceilings. It comes with over 2 acres of land and a garage with what looks like a studio on top (though I'm not entirely sure). I think this one might be my favorite.



209 Montgomery Street, Newburgh, NY

$249,900

Here's another stunner in the City of Newburgh. I encourage you all to start looking around Newburgh on Google Street View, especially the areas around Montgomery & Grand Streets (though really, it's all spectacular). This c. 1920 house looks like it's in tip-top shape, and the views are probably amazing. Look at the woodwork! Maybe too big for us, though? After all, Banjo is only 20 lbs!



442 Fostertown Road, Newburgh, NY

$250,000

This is Ethan's favorite. IT HAS A BARN. No, wait. IT HAS TWO BARNS!!! There's even a little Victorian ornament thrown in to boot. We'll DEFINITELY be paying this c. 1840 house a visit.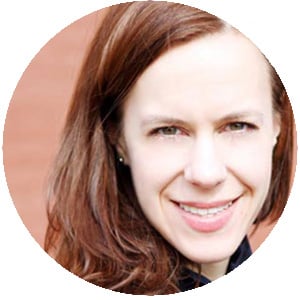 AUTHOR ELIZABETH FINKELSTEIN
Elizabeth is the founder of CIRCA and a practicing writer, architectural historian and preservation consultant living in Brooklyn, NY. Elizabeth has loved historic houses for as long as she can remember, having grown up in an 1850's Greek Revival gem that was lovingly restored by her parents. Elizabeth, her husband Ethan and their beagle Banjo remain on a relentless hunt for their perfect "Thanksgiving house."