This Is The Most Amazing Fixer-Upper I Have Ever Laid Eyes On
by Elizabeth Finkelstein

Old house fan mail is always lovely to get, but what I truly enjoy is when someone spots a gorgeous historical home for WAY LESS MONEY THAN IT'S ACTUALLY WORTH and drops it into my inbox. Thank you, Leona, for sharing this TO DIE FOR brick mansion in Polo, Illinois that is a virtual museum of Victorian-era architectural splendor. And thank you to Heartland Realty II for allowing us to peek inside!



410 W Mason St, Polo, IL

Asking Price $299,900 (foreclosure)
7 beds, 7 baths, 8,004 sq. ft.
Circa 1891

On the National Register of Historic Places, you'll find this stately Roman brick mansion designed by Joseph Lyman Sillsbee (Frank Lloyd Wright's instructor) and built in 1891. Step into the huge Atrium with an impressive open staircase to be embraced in the elegance of an era of quality workmanship & materials, from the ionic columns and dental trim made of seasoned 100 yr old woods of oak, birch, cherrywood, mahogany and rock oak floors throughout, to the Italian hand-painted canvas ceilings professionally restored, along with the brass light fixtures, wiring, plumbing, kitchen and baths all completely updated in 1986, according to NRHP Standards. This breathtaking home offers 7 bedrooms, 3 full baths, 4 half baths, one 1/4 bath & lavatories in each bedroom, 8 fireplaces, 2 kitchens, attic to basement back staircase, finished 3rd floor & unique possibilities in the basement. This approx. 8000 sq ft home is full of HISTORY…..SOME YET TO BE MADE….WILL IT BE BY YOU?

For more information, visit the full listing over at Heartland Realty II, LLC



.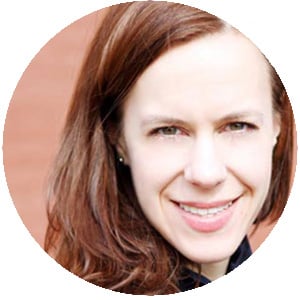 AUTHOR ELIZABETH FINKELSTEIN
Elizabeth is the founder of CIRCA and a practicing writer, architectural historian and preservation consultant living in Nyack, NY. Elizabeth has loved historic houses for as long as she can remember, having grown up in an 1850's Greek Revival gem that was lovingly restored by her parents. Elizabeth, her husband Ethan and their beagle Banjo remain on a relentless hunt for their perfect "Thanksgiving house."