by Elizabeth Finkelstein
It's time to face the music.



1. When shopping for a house, you're more concerned with the number of fireplaces than bedrooms.

Who needs an extra bathroom when you have historical details to beat the band?


House in Charlotte Hall, Maryland for sale. More information HERE.
2. You've been known to lose total control at the mention of pocket doors.

Also on your list of can't-live-without things: tin ceilings, crown molding and parquet floors.


Photo courtesy of Wood Window Workshop.
3. What's Ikea? Your go-to furniture spot is the local antiques market.

After all, a one-of-a-kind house deserves one-of-a-kind décor.


Photo courtesy of Chawed Rosin.
4. People said you were crazy when you bought your house.

Now they drool with envy.


Victorian house for sale in Appleton, Wisconsin for sale. More information HERE.
5. You can see the potential in anything.

You'd never let a little lead paint stand between you and your dream project.


Fixer-Upper for sale in Lexington, Georgia. More information HERE.
6. You know the difference between a tower and a turret

(Psst! The answer's HERE!)



Photo courtesy of Mr. TinDC.
7. You've dressed up like a bungalow for Halloween.

… and none of your friends were remotely surprised.


Bungalow for sale in Cannonville, Utah. More information HERE.
8. You've attended at least one dinner party just to see the inside of the house.

The conversation was nice, but the pumpkin pine floors were the best part of the evening.


Greek Revival home in Queensbury, New York for sale. More information HERE.
9. You have a roster of movies you've watched over and over just to ogle the old houses.

Your favorite Hollywood stars? Manderley, Tara and Green Gables, of course!


Photo of Green Gables via Wikimedia Commons.
10. You consider dumpster diving to be a fine art.

One man's trash is another man's 19th century mantelpiece.


Photo courtesy of Ecocult.
11. You'd prefer a roaring fire in your bedroom to a television any day.

Because there's nothing like falling asleep to the sound of history.


House in Barnstable, Massachusetts for sale. More information HERE.
12. You've dreamt of running a historical inn for as long as you can remember.

Anything for an excuse to buy that big, old farmhouse.


Photo courtesy of Tithe Hall Farm.
13. You know the exact year in which your house was built, and probably have done research on its history at your local archives.

We think that's worthy of a plaque, don't you?


Photo courtesy of Foster Preservation Society .
14. You named your dog (or child) after a famous 18th century architect.
15. Your "Dream House" Pinterest board contains over 500 pins, broken down by style and age.
Photo courtesy of Talk of the House.
16. Forget the condo in Florida. You plan to retire in a little stone house in the country.
1742 stone house for sale in Hannacroix, New York. More information HERE.
17. You read "before and after" home renovation articles and often prefer the "before."

There's just something about that crumbling wallpaper that makes your old-house-loving heart skip a beat.


Photo courtesy of the Willis Green House
18. You have a personal vendetta against aluminum siding.

Breathe. Remember to breathe.


Photo courtesy of Inspectapedia .
19. You've nearly gotten into a car accident because you were fixated on a Victorian house you were driving by.

How is one supposed to focus on the road in the face of such beauty?


Victorian house in Belvedere, New Jersey for sale for $549,900. More information HERE.
20. You've spent more blood, sweat and tears on your house than you ever could have imagined.

… and you'd do it all over again in a heartbeat.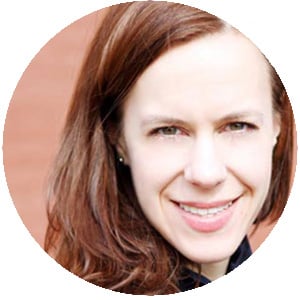 AUTHOR ELIZABETH FINKELSTEIN
Elizabeth is the founder of CIRCA and a practicing writer, architectural historian and preservation consultant living in Brooklyn, NY. Elizabeth has loved historic houses for as long as she can remember, having grown up in an 1850's Greek Revival gem that was lovingly restored by her parents. Elizabeth, her husband Ethan and their beagle Banjo remain on a relentless hunt for their perfect "Thanksgiving house."