by Elizabeth Finkelstein
Despite experiencing some aggravation lately with the New York City real estate market (when will this bubble burst already?), this week's round-up of 10 Houses for sale for under $50,000 has me reassured that all is right with the world. If fixer-uppers are your cup of tea, you're going to simply swoon over the porches and woodwork featured in the listings below! This isn't the first time I've been tempted to flee to either the midwest or the south, where apparently Victorian houses are cheaper than cars.

Enjoy! (as always, click the first photo of each house to be taken to the listing site.)



322 Winthrop St, Toledo, OH

$29,900

Holy Toledo! (sorry, I had to.) Come ON. Just LOOK at the woodwork in this place! This can all be yours for just $29,900. You can save that in less than a year at the office and pay in all cash! Who woulda' thought…



202 N 14th St, Richmond, IN

$31,900

HI GORGEOUS! Beautiful, beautiful, beautiful. Inside AND out! I spy stained glass windows and very pretty molding around the windows. And look at that mantelpiece! Someone outta snatch this up now. Then invite me over!



507 E 6th Ave, Tarentum, PA

$37,500

This listing calls this a "great rental opportunity." No thanks — I want the whole thing to myself! It also notes the "good bones," though I think we can all agree that "good" is a bit of an understatement here. It's not everyday you find this kind of detail in formerly-subdivided homes. I've been holding out for a Pennsylvania stone house, but in the meantime I could see this one working out just fine.



1735 Baltimore Ave, Cincinnati, OH

$40,000

This church currently belongs to Stepping Stone Ministry, but is now for sale on good 'ol Craigslist and is awaiting its makeover! The listing was passed along to me by the director of Cincinnati's Knox Hill Neighborhood Association (thanks Paul!). He mentioned that it used to be Queen Anne-style house, which you can certainly see in the configuration! Knox Hill, by the way, is a fantastic neighborhood with beautiful homes and a rich history. You can read all about it HERE!



402 Walnut St, Marion, KS

$48,000

This Italianate Kansas beauty sits on a large wooded lot that is, according to the listing, close to two lakes. TWO lakes. The best part? Restoration has already begun. Readers: THIS IS THE PROJECT YOU'VE BEEN WAITING TO FINISH!



313 Center Ave S, Hayfield, MN

$39,900

I think these photos speak for themselves. Dripping with original woodwork, this Victorian is pretty close to perfect! My favorite part is the little stained glass attic window.



65 W Calhoun St, Wadley, GA

$29,900

A Fannie Mae HomePath property. As per the listing: "Beautiful millwork, bead-board, and chair railing in several rooms. Perfect project for the lover of historic homes who is willing and able to invest time and effort into this diamond in the rough." CIRCA has 340,000 page views per month — I'm pretty sure someone in there fits that description.



138 W Orleans St, Paxton, IL

$35,000

What a stunning home! Definitely needs work inside, but if you click through to the listing you'll see that much survives (including some historical doors lying around, waiting to be put back!) I can just imagine sitting on that porch, imagining all the ways I'd decorate my perfect old house.



2570 Laurel Ave, Omaha, NE

$49,900

Prairie style! (Read all about it HERE.) That porch is WONDERFUL. Plus, the listing states that the house has been updated in many ways without sacrificing the original details. I can tell they did a beautiful job!


400 N Atlanta Ave, Sheffield, AL

$39,900

Speechless.






And that's a wrap! What's your favorite?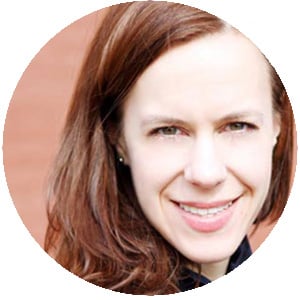 AUTHOR ELIZABETH FINKELSTEIN
Elizabeth is the founder of CIRCA and a practicing writer, architectural historian and preservation consultant living in Brooklyn, NY. Elizabeth has loved historic houses for as long as she can remember, having grown up in an 1850's Greek Revival gem that was lovingly restored by her parents. Elizabeth, her husband Ethan and their beagle Banjo remain on a relentless hunt for their perfect "Thanksgiving house."