On Saturday, my husband Ethan and I spent the day "unplugged." This is something we had been doing religiously for several months a while back, but over time (and as our online lives took off!) it somehow slipped away from us. But this weekend we rekindled the tradition and spent the day doing things around the apartment that had been piling up for weeks, talking and playing with Banjo (who, as many of you know, is our old house-loving beagle). It was, to put it mildly, ABSOLUTELY WONDERFUL. It also made me very excited to tackle new house projects and to think about how much fun it'll be when we finally find our perfect fixer-upper. I hope to be "unplugged" for months when that finally happens! Thus I was extra excited to put together this week's round-up of 10 houses under $50,000, any one of which I would gladly welcome into my life as my newest project. (As always, click on the top photo of each property to be taken to the listing site).




62 Duane Street, Malone, NY 12953

$49,900

At just under 1,500 sf, this charming brick cottage in Malone, New York is just delightful. Boasting a standing seam roof and a beautiful historic staircase, there is much to love about this house. I just adore the decorative window lintels and the little chimney!



260 Vickery Street, Hartwell, GA 30643

$34,900 (foreclosure)

Circa 1834! This Cape-style home in Hartwell, Georgia is wonderful — inside and out. (I've written before about how Georgia has some of the most stunning old houses in the country, and I'm sticking to my claim!) According to the listing, there was a small fire which caused damage to the ceiling in the front hall and in the attic. But plenty of beauty remains, including some fireplace mantels, historic doors and trim.



311 Boyce Avenue, Covington, TN 38019

$49,900

This is a cozy, c. 1908 bungalow in Covington, Tennessee. The exterior has some modest Craftsman ornament, and inside is just enough original detail to keep things interesting. Overall a great fixer-upper with beautiful bones.



136 Madison Street, Waterville, NY 13480

$25,000

Ok, before you go looking at the pictures below, keep this in mind: All photos were taken BEFORE this house experienced significant fire, smoke and water damage last November. So to be fair, I can't tell you what this c. 1844 home looks like now. But if there is ANY WAY IN THE WORLD it can look even remotely close to what it looked like when these photos were taken, then sign me up now.



608 W. Oklahoma, Anadarko, OK 73005

$40,000

Who wants a wrap-around porch? ME! This Oklahoma house is cute, cute, CUTE! Look at the stained glass window. I'm sure something beyond my wildest dreams lives underneath that drop ceiling, and the first person to produce $40,000 gets to find out what it is.



408 S John Street, Goldsboro, NC 27530

$19,000

The Nettie B. Taylor House is folk Victorian cottage dating from 1912, and one of the first properties listed on CIRCA! This one has long been on the radar of Preservation North Carolina, which tells us that while the property is in need of complete rehabilitation, it is also within the boundaries of the Goldsboro Certified Historic District and is thus eligible for federal and state preservation tax credits. What a little jewel box this could be!



3218 Osceola Street, Saint Louis, MO 63111

$43,900

Someone pinch me please, because I must be dreaming. No, wait — this antebellum-style Southern belle is the real deal! All yours for just $43,900! (oh St. Louis, you never let me down.) At just 1,980 sf, she's smaller than she looks — it must be that humongous porch throwing of the perspective. As for the inside, it is, according to the listing, "a rehabber's dream." This one's on the National Register of Historic Places. I'm certainly not surprised about that!



825 Webb Street, Detroit, MI 48202

$25,000

Say what you will about Detroit — no one can argue that the architecture there is unparalleled. This whole street is lined with great American foursquares, among them this c. 1907 beauty. There is a lot of early 20th-century detail left inside this home. Also, it's $25,000. So really, do I even need to try to sell you on it?



619 E South Central Avenue, Tennille, GA 31089

$35,000 (foreclosure)

Listing says: "Needs someone to love it." Awwwww…. I WILL LOVE YOU!!! I will love your stone and mahogany fireplaces in the wintertime. I will love sitting on your incredible wrap-around porch drinking lemonade in the hot Georgia summertime. I will love your wood floors, your perfect symmetry and the fact that you cost just a little more than my annual rent in Brooklyn. There is just so much to love about you.



40 N Delaware Drive, Easton, PA 18042

$49,900

I'm not sure anything I say could upstage these photos. Look at that fretwork!

Says the listing:

Walk into this 3 BR with possibility for a 4th, 2.5 Bath Victorian home & be charmed by the original woodwork, the original Balustrade leading up to the 2nd Floor, antique door with Fleur-De-Lis painted glass & original Hardwood Floor throughout. This home is chock-full of nostalgic charms.

I'll say!





And that's a wrap! What's your favorite?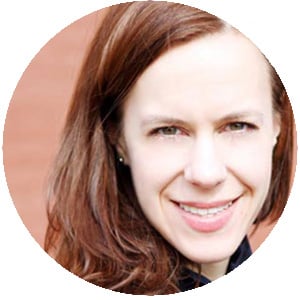 AUTHOR ELIZABETH FINKELSTEIN
Elizabeth is the founder of CIRCA and a practicing writer, architectural historian and preservation consultant living in Brooklyn, NY. Elizabeth has loved historic houses for as long as she can remember, having grown up in an 1850's Greek Revival gem that was lovingly restored by her parents. Elizabeth, her husband Ethan and their beagle Banjo remain on a relentless hunt for their perfect "Thanksgiving house."